ODESSA High School, Odessa, TX
"CLASSES OF 1958 & 1959"
PASSING OF OHS '58 CLASSMATE
BILL C. JARMAN, SR

(born 11-02-1939 - - died 8-19-2016)
OHS classmate, Bill Jarman, passed away on Friday, 8-19-2016 in Arizona. Bill did not graduate with our OHS class of 1958 due to his transferring to an eastern Prep School in preparation for his enrollment at Princeton University. More information will be posted as soon as it becomes available.
8-26-16: At this time it appears that Bill and his family chose to not publish an obituary nor have a public service.
I will update this message if later information becomes available.
Thanks to Jane Moore Bynum and Joyce Cooper Porter for alerting us to Bill's death and providing their latest information.
---
Odessa High School 1958 & 1959
This "IS" and Will Always Be a "FREE" Web Site!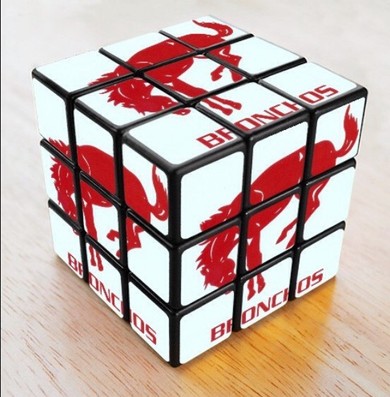 ---
TO ACCESS OTHER
"ODESSA HIGH SCHOOL" SITES:
CLICK ==> Facebook OHS 1958 Group
CLICK ==> Facebook OHS 1959 Group
CLICK ==> OHS 1959 Website
CLICK ==>OHS 1959 Classmate Directory
---





REUNION NOTICE
OHS & PHS

"1961"

(click links below for more information)
click ==> (REUNION INFO)
click ==(REGISTRATION FORM)
---
---
"BRONCHOS"
August Birthdays
---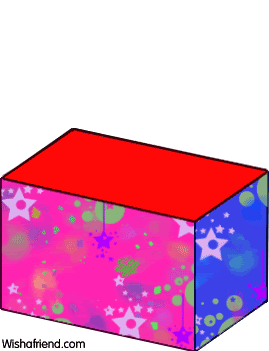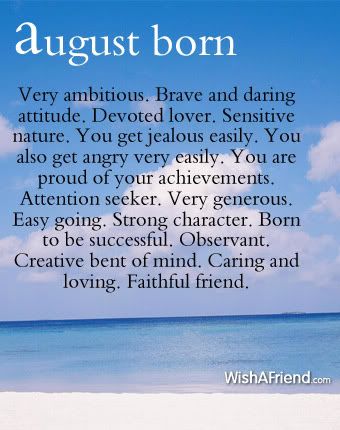 ---
Charles Broughton 8-1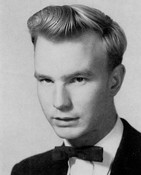 ---
Bill Pannell 8-2

---
Sheridan Pettit Moore 8-2
---
Betty Burleson Wilcoxon 8-8
---
Molly Jackson Mitchell 8-8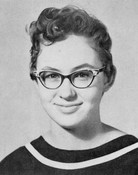 ---
Glenda Moreland Ball 8-8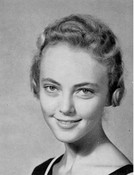 ---
Billy Ray Slack 8-10
---
Sandra Stephens Wakefield 8-12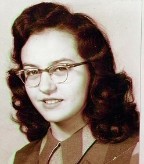 ---
Linda Cline Courtney 8-15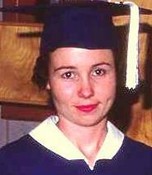 ---
Robin Hood Snow 8-15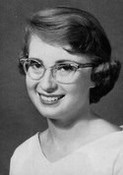 ---
Sharon Hickman Hauerland 8-16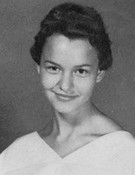 ---
Anita Greene Wilhelmi 8-19
---
Elaine Hamiliton Sanders 8-19
---
Marita Drennan Hendrick 8-20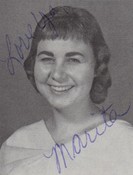 ---
Sue Walling Barnes 8-20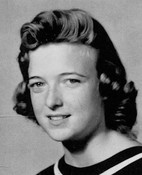 ---
Vera Heard Crawford 8-24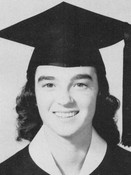 ---
Gail Wheeler Pool 8-26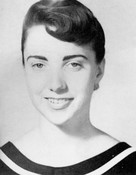 ---
Walter Pierce 8-30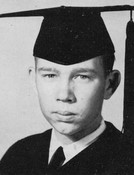 ---
Nancy Tennant Stiles 8-31
---
BEAUTIFUL LADIES AT
OHS 1958 30TH REUNION
IN 1988.
(Photo from Richard Porter)
Front_Row: Linda Sides, Vera Heard.
2nd_Row: Anita Greene, Myrna Phillips, Sally White, Netha Scott, Linda Parker, Anita Cook, Susan Hardwick.
3rd_Row: Jerry Sizemore, Nelda Craig, Pat Clover, Jo Ann Medford, Virgie Lou Smith, Suellis Smith, Rosemary Webb, Ardis Griffin, Gwon Langford, JoBeth Ford, Marlene Rogers, Lou Ann Gray, Judy Clement.
---
---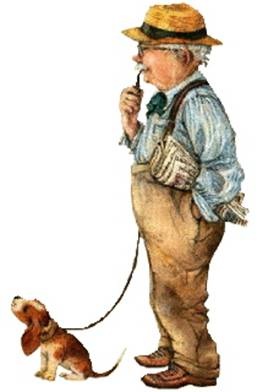 Ramblings of a Retired Mind!
I was thinking about how a status symbol of today is one of those cell phones that everyone has clipped onto their belt or purse. I can't afford one. So, I'm wearing my garage door opener.
I also made a cover for my hearing aid and now I have what they call blue teeth, I think.
You know, I spent a fortune on deodorant before I realized that people didn't like me anyway.
I was thinking that women should put pictures of missing husbands on beer cans!
I was thinking about old age and decided that old age is 'when you still have something on the ball, but you are just too tired to bounce it.'
I thought about making a fitness movie for folks my age, and call it 'Pumping Rust'.
I've gotten that dreaded furniture disease. That's when your chest is falling into your drawers!
When people see a cat's litter box, they always say, 'Oh, have you got a cat? Just once I want to say, 'No, it's for company!'
Employment application blanks always ask who is to be notified in case of an emergency. I think you should write, 'A Good Doctor'!
I was thinking about how people seem to read the Bible a whole lot more as they get older. Then, it dawned on me. They were cramming for their finals.
As for me, I'm just hoping God grades on the curve.
Enjoy Your Days & Love Your Life, Because Life is a Journey to be Savored.
THIS LIFE IS NOT A
"DRESS REHEARSAL".
---
DIARY OF A NEW TEXAS RESIDENT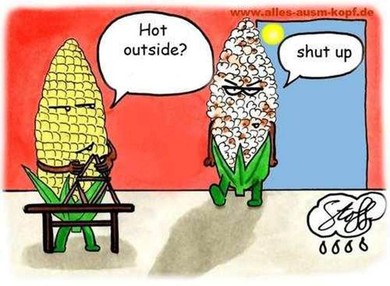 May 16th:
Just moved to Texas ! Now this is a state
that knows how to live!! Beautiful sunny
days and warm balmy evenings. It is
beautiful. I've finally found my home.
I love it here.
June 14th:
Really heating up. Got to 100 today. Not
a problem. Live in an air-conditioned
home, drive an air-conditioned car.
What a pleasure to see the sun everyday
like this. I'm turning into a sun worshipper.
June 30th:
Had the backyard landscaped with
western plants today. Lots of cactus
and rocks. What a breeze to maintain.
No more mowing the lawn for me.
Another scorcher today, but I love it here.
July 10th:
The temperature hasn't been below 100
all week. How do people get used to
this kind of heat? At least, it's kind of
windy though. But getting used to the
heat is taking longer than I expected.
July 15th:
Fell asleep by the community pool. Got
3rd degree burns over 60% of my body.
Missed 3 days of work. What a dumb
thing to do. I learned my lesson though.
Got to respect the ol' sun in a climate
like this.
July 20th:
I missed Lomita (my cat) sneaking into the car when I left this morning. By the time I got back to the hot car at noon, Lomita had died and swollen up to the size of a shopping bag, then popped like a water balloon. The car now smells like Kibbles and Shits. I learned my lesson though. No more pets in this heat. Good ol' Mr. Sun strikes again.
July 25th:
The wind sucks. It feels like a giant
freaking blow dryer!! And it's hot as hell.
The home air-conditioner is on the fritz
and the AC repairman charged $200 just
to drive by and tell me he needed to
order parts.
July 30th:
Been sleeping outside on the patio for
3 nights now. $325,000 house and I can't
even go inside. Lomita is the lucky one.
Why did I ever come here?
Aug. 4th:
Its 115 degrees. Finally got the
air-conditioner fixed today. It cost $500
and only gets the temperature down to 85.
I hate this stupid state.
Aug. 8th:
If another wise ass cracks, 'Hot enough
for you today?' I'm going to strangle him.
Damn heat. By the time I get to work,
the radiator is boiling over, my clothes
are soaking wet, and I smell like
baked cat!!
Aug. 9th:
Tried to run some errands after work.
Wore shorts, and when I sat on the seats
in the car, I thought my ass was on fire.
My skin melted to the seat. I lost 2
layers of flesh and all the hair on the
back of my legs and ass . . Now my car
smells like burnt hair, fried ass, and
baked cat.
Aug 10th:
The weather report might as well be a damn recording. Hot and Sunny. Hot and Sunny. Hot and Sunny. It's been too hot to do shit for 2 damn months and the
weatherman says it might "Really" warm up next week. Doesn't it ever rain in this damn state? Water rationing will be next, so my $1700 worth of cactus will just dry up and blow over. Even the cactus can't live in this damn heat.
Aug. 14th:
Welcome to

HELL

! Temperature got
to 115 today. Cactus are all dead.
Forgot to crack the window and blew
the damn windshield out of the car.
The installer came to fix it and guess
what he asked me??? "Hot enough
for you today?"
My sister had to spend $1,500 to bail
me out of jail. Freaking Texas. What
kind of a sick demented idiot would
want to live here??
Will write later to let you know how
my assault trial goes.
---
REMEMBER THESE FROM 1958?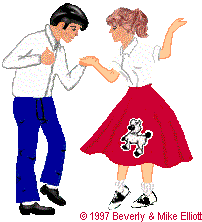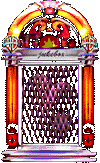 (click to view ==> "Do You Remember...?"
---
---
---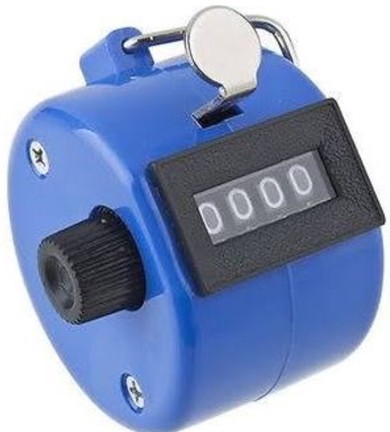 "There have been 169,020 visits to OHS Class of 1958 & 1959 website since it was launched on 3/31/2009"
---
---
NEW PAINTINGS BY
MERRY (TUGGLE) CALDERONI
OHS 1958
Click ==> Merry's Paintings
Also Accessible From Left Side Menu Under
These paintings are from a collection of 6 Paintings by World Famous Artist (and OHS 1958 Classmate) Merry Tuggle Calderoni selected for inclusion in a Special Exhibition in the Mexican Embassy in Sintra, Portugal. These Paintings are now on Travelling Exhibition in Europe.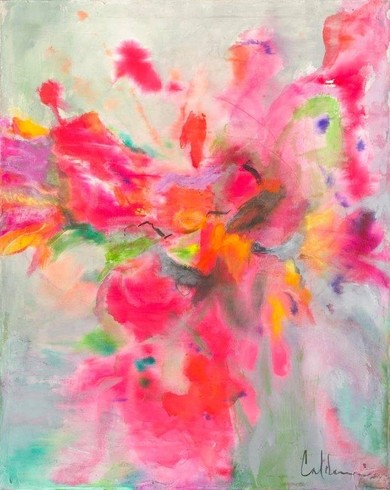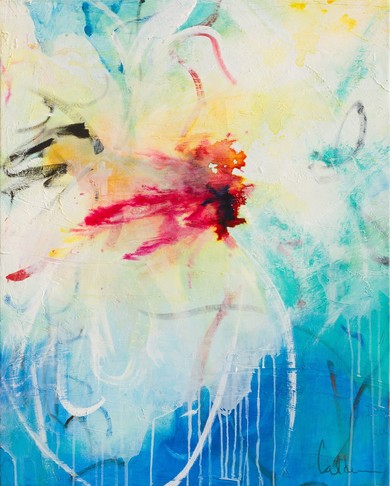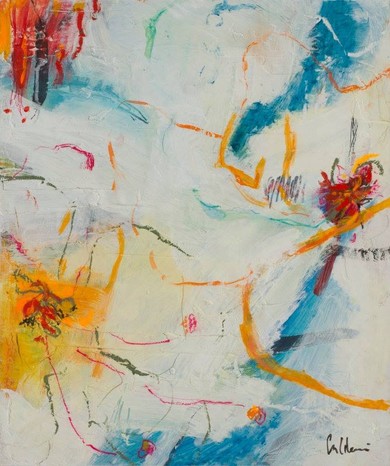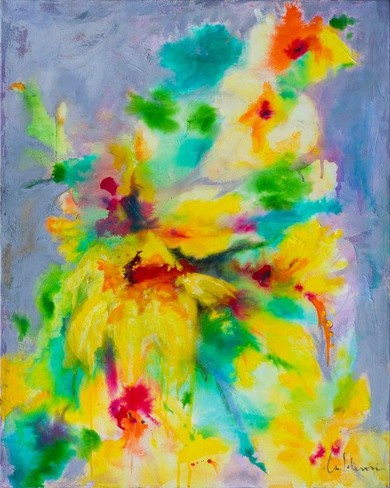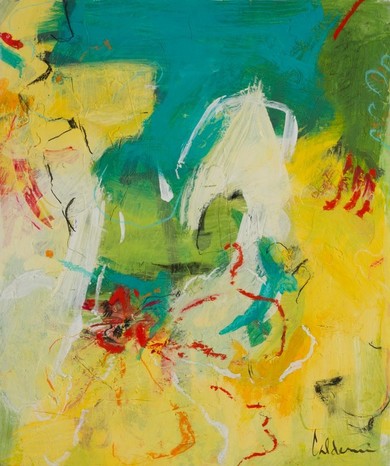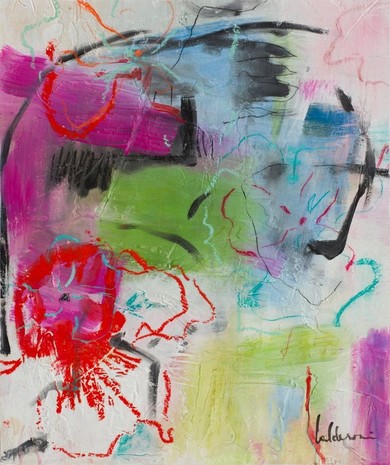 "I LOVE

OHS" VIDEO
(from Baxter Turner, OHS 1987)
---
Click Here for ==> Ipad Larger Graphics
---
AMAZING PERFECTLY TIMED MILITARY PHOTOS
(click on link title above)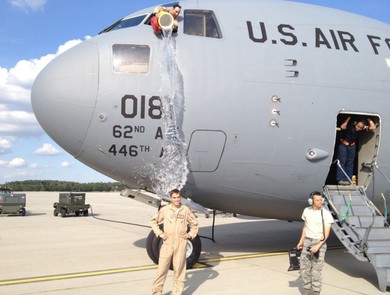 ---
---
Click on Title Above to Access.
(Video: "Toilets You Can Trust" by American Standard)
---
ODESSA'S RIO THEATRE IN THE LATE 1940s
YouTube : http://m.youtube.com/watch?v=FFBHFUXIDF8&autoplay=1
click ==> http://m.youtube.com/watch?v=FFBHFUXIDF8&autoplay=1
---
WEATHERMAN FRITZ COLEMAN
2014 CONFERENCE ON AGING
http://m.youtube.com/watch?v=LR2qZ0A8vic

A Video Trip Down 1950s Memory Lane
click this link =>. Memory Lane
---
EXCELLENT ODESSA, TX TOURISM VIDEO
(Does Anyone Remember Odessa Looking Like This?)
---
THE CLASS REUNION
Every five years, as summertime nears,
An announcement arrives in the mail,
"A reunion is planned; it will really be grand;
Make plans to attend without fail."
I'll never forget the first time we met;
We tried so hard to impress.
We drove fancy cars, smoked big cigars,
And wore our most elegant dress.
It was quite an affair; the whole class was there.
It was held at a fancy hotel.
We wined and we dined and we acted refined,
And everyone thought it was swell.
The men all conversed about who had been first
To achieve great fortune and fame.
Meanwhile, their spouses described their fine houses
And how beautiful their children became.
The homecoming queen, who once had been lean,
Now weighed in at one-ninety-six.
The jocks who were there had all lost their hair,
And the cheerleaders could no more do kicks.
No one had heard about the class nerd
Who'd guided a spacecraft to the moon;
Or poor little Jane, who'd always been plain;
She married a shipping tycoon.
The boy we'd decreed "most apt to succeed"
Was serving ten years in the pen,
While the one voted "least" now was a priest;
Shows you can be wrong now and then.
They awarded a prize to one of the guys
Who seemed to have aged the least.
Another was given to the grad who had driven
The farthest to attend the feast.
They took a class picture, a curious mixture
Of beehives, crew cuts and wide ties.
Tall, short or skinny, the style was the mini;
You never saw so many thighs.
At our next get-together, no one cared whether
They impressed their classmates or not.
The mood was informal, a whole lot more normal;
By this time we had all gone to pot.
It was held out-of-doors, at the lake shores;
We ate hamburgers, coleslaw and beans.
Then most of us lay around in the shade,
In our comfortable T-shirts and jeans.
By the 40th year, it was abundantly clear,
We were definitely over the hill.
Those who weren't dead had to crawl out of bed,
And be home in time for their pill.
And now I can't wait; they've just set the date;
Our EHS 55th is coming, I'm told.
It should be a ball, they've rented a hall
At the Shady Rest Home for the old.
Repairs have been made on my hearing aid;
My pacemaker's been turned up on high.
My wheelchair is oiled, my teeth have been boiled;
And I've bought a new wig and glass eye.
I'm feeling quite hearty, I'm ready to party;
I'll dance 'til the dawn's early light.
It'll be lots of fun; I just hope there is one
Other person who gets there that night.
(Author Unknown)





---
Things Attributed to Texas
A possum is a flat animal that sleeps in the middle of the road.
There are 5,000 types of snakes and 4,998 of them live in Texas.
There are 10,000 types of spiders. All 10,000 of them live in the Texas, plus a couple no one's seen before.
If it grows, it'll stick ya. If it crawls, it'll bite cha. If it flys, it'll crapya.
Onced and Twiced are words.
It is not a shopping cart, it is a buggy!
Jawl-P? means Did y'all go to the bathroom?
People actually grow and eat okra.
Fixinto is one word. It means I'm fixing to do that.
There is no such thing as lunch. There is only dinner and then there is supper.
Iced tea is appropriate for all meals and you start drinking it when you're two. We do like a little tea with our sugar. It is referred to as the Wine of the South.
Backwards and forwards means I know everything about you.
The word jeet is actually a phrase meaning Did you eat?
You don't have to wear a watch, because it doesn't matter what time it is, you work until you're done or it's too dark to see.
You don't PUSH buttons, you MASH em.
Ya'll is singular, all ya'll is plural.
You measure distance in minutes.
You switch from heat to A/C in the same day.
All the festivals across the state are named after a fruit, vegetable, grain, insect, or animal.
You carry jumper cables in your car - for your OWN car.
You only own five spices: salt, pepper, Tony Chacerre's, Tabasco and salsa.
The local papers cover national and international news on one page, but require 6 pages for local high school sports and motor sports, and gossip.
The first day of deer season is a national holiday.
You know what a
hissy
fit is, 'cause you've had one.
Going to

Wal-Mart

is known as goin Wal-Martin' or off to Wally World.
You describe the first cool snap (below 70 degrees) as good chili weather.
Fried catfish is the other white meat.
In Texas country locale we don't need no dang Driver's Ed. If our mama says we can drive, we can drive, dag-nabbit.
You understand these jokes and forward them to your friends and those who just wish they were from Texas!
---