ODESSA High School, Odessa, TX
"CLASSES OF 1958 & 1959"
Odessa High School 1958 & 1959
This "IS" and Will Always Be a "FREE" Web Site!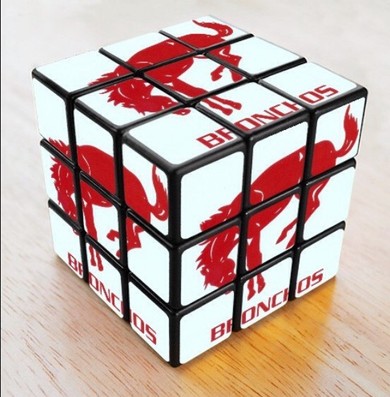 ---
---
TO ACCESS OTHER
"ODESSA HIGH SCHOOL" SITES:
CLICK ==> Facebook OHS 1958 Group
CLICK ==> Facebook OHS 1959 Group
CLICK ==> OHS 1959 Website
CLICK ==>OHS 1959 Classmate Directory
---
BEAUTIFUL LADIES AT
OHS 1958 30TH REUNION
IN 1988.
(Photo from Richard Porter)
Front_Row: Linda Sides, Vera Heard.
2nd_Row: Anita Greene, Myrna Phillips, Sally White, Netha Scott, Linda Parker, Anita Cook, Susan Hardwick.
3rd_Row: Jerry Sizemore, Nelda Craig, Pat Clover, Jo Ann Medford, Virgie Lou Smith, Suellis Smith, Rosemary Webb, Ardis Griffin, Gwon Langford, JoBeth Ford, Marlene Rogers, Lou Ann Gray, Judy Clement.
---
---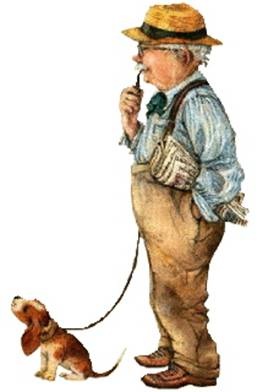 Ramblings of a Retired Mind!
I was thinking about how a status symbol of today is one of those cell phones that everyone has clipped onto their belt or purse. I can't afford one. So, I'm wearing my garage door opener.
I also made a cover for my hearing aid and now I have what they call blue teeth, I think.
You know, I spent a fortune on deodorant before I realized that people didn't like me anyway.
I was thinking that women should put pictures of missing husbands on beer cans!
I was thinking about old age and decided that old age is 'when you still have something on the ball, but you are just too tired to bounce it.'
I thought about making a fitness movie for folks my age, and call it 'Pumping Rust'.
I've gotten that dreaded furniture disease. That's when your chest is falling into your drawers!
When people see a cat's litter box, they always say, 'Oh, have you got a cat? Just once I want to say, 'No, it's for company!'
Employment application blanks always ask who is to be notified in case of an emergency. I think you should write, 'A Good Doctor'!
I was thinking about how people seem to read the Bible a whole lot more as they get older. Then, it dawned on me. They were cramming for their finals.
As for me, I'm just hoping God grades on the curve.
Enjoy Your Days & Love Your Life, Because Life is a Journey to be Savored.
THIS LIFE IS NOT A
"DRESS REHEARSAL".
---
"I LOVE

OHS" VIDEO
(from Baxter Turner, OHS 1987)
---
REMEMBER THESE FROM 1958?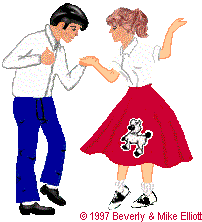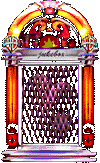 (click to view ==> "Do You Remember...?"
---

A Video Trip Down 1950s Memory Lane
click this link =>. Memory Lane
---
ODESSA HIGH SCHOOL
"CLASS OF 1958"
60TH CLASS REUNION
Every five years, as summertime nears,
An announcement arrives in the mail,
"A reunion is planned; it will really be grand;
Make plans to attend without fail."
I'll never forget the first time we met;
We tried so hard to impress.
We drove fancy cars, smoked big cigars,
And wore our most elegant dress.
It was quite an affair; the whole class was there.
It was held at a fancy hotel.
We wined and we dined and we acted refined,
And everyone thought it was swell.
The men all conversed about who had been first
To achieve great fortune and fame.
Meanwhile, their spouses described their fine houses
And how beautiful their children became.
The homecoming queen, who once had been lean,
Now weighed in at one-ninety-six.
The jocks who were there had all lost their hair,
And the cheerleaders could no more do kicks.
No one had heard about the class nerd
Who'd guided a spacecraft to the moon;
Or poor little Jane, who'd always been plain;
She married a shipping tycoon.
The boy we'd decreed "most apt to succeed"
Was serving ten years in the pen,
While the one voted "least" now was a priest;
Shows you can be wrong now and then.
They awarded a prize to one of the guys
Who seemed to have aged the least.
Another was given to the grad who had driven
The farthest to attend the feast.
They took a class picture, a curious mixture
Of beehives, crew cuts and wide ties.
Tall, short or skinny, the style was the mini;
You never saw so many thighs.
At our next get-together, no one cared whether
They impressed their classmates or not.
The mood was informal, a whole lot more normal;
By this time we had all gone to pot.
It was held out-of-doors, at the lake shores;
We ate hamburgers, coleslaw and beans.
Then most of us lay around in the shade,
In our comfortable T-shirts and jeans.
By the 40th year, it was abundantly clear,
We were definitely over the hill.
Those who weren't dead had to crawl out of bed,
And be home in time for their pill.
And now I can't wait; they've just set the date;
Our OHS'58 60th is coming I'm told
It should be a ball, they've rented a hall
At the Shady Rest Home for the old.
Repairs have been made on my hearing aid;
My pacemaker's been turned up on high.
My wheelchair is oiled, my teeth have been boiled;
And I've bought a new wig and glass eye.
I'm feeling quite hearty, I'm ready to party;
I'll dance 'til the dawn's early light.
It'll be lots of fun; I just hope there is one
Other person who gets there that night.
(Author Unknown)
---