ODESSA High School, Odessa, TX
"CLASSES OF 1958 & 1959"
Odessa High School 1958 & 1959
This "IS" and Will Always Be a "FREE" Web Site!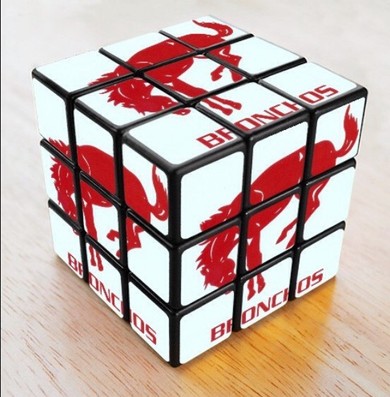 ---
TO ACCESS OTHER
"ODESSA HIGH SCHOOL" SITES:
CLICK ==> Facebook OHS 1958 Group
CLICK ==> Facebook OHS 1959 Group
CLICK ==> OHS 1959 Website
CLICK ==>OHS 1959 Classmate Directory
---
---
OHS BASEBALL COACH JULIAN E. PRESSLY
Congratulations to retired OHS Baseball coach Julian Pressly on his upcoming induction into the Texas High School Baseball Coaches Association "HALL OF FAME".
The Induction Ceremony & Banquet will be at the Waco Convention Center Jan 14-16, 2016, during the annual THSBCA convention. (www.thsbca.com)
Hopefully many of Coach Pressly's players and classmates from our OHS 1958, 1959, 1960 and other Pressly teams will be able to attend and honor him.
Coach Pressly's Odessa High School baseball teams of 1958 and 1959 compiled a record of 23-3 and 32-3 respectively. The 1959 team narrowly missed winning the Texas State Championship.
NOTE: This long overdue honor will be presented just 2 days before Coach Pressly's 92nd birthday which is on Jan 18, 2016. What a GREAT Birthday Present!!!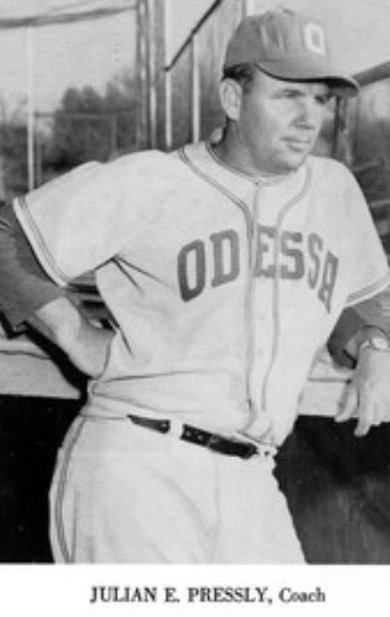 ---
---
"There have been 150951 visits to our OHS Class of 1958 website since it was launched on 3/31/2009"
---
---
---
GO BRONCHOS!!
Odessa High School
November Birthdays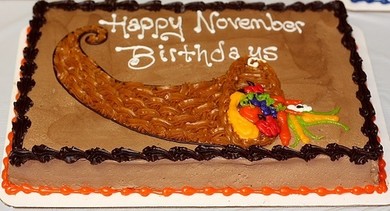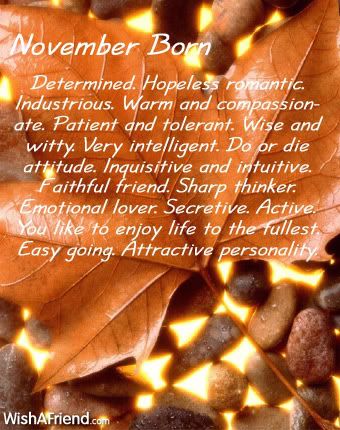 ---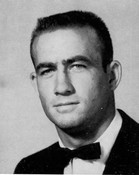 James Ratliff Fury 11-2
---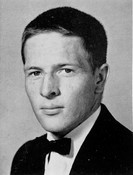 John Henson 11-2
---

Bill Jarman, Sr. 11-2
---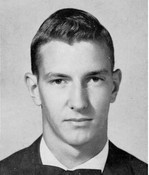 Thomas McMorris 11-7
---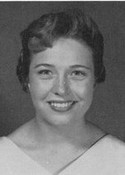 Jerrie White Alfred 11-8
---

Bill Philpott 11-9
---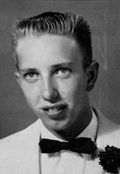 Jerry Rogers 11-11
---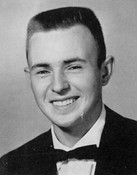 Fred Szenasi 11-11
---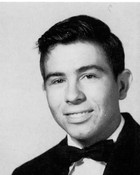 James Jones 11-12
---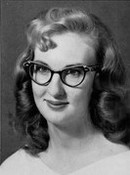 Lynette Jones Lewis 11-12
---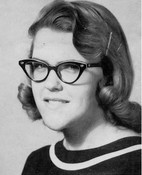 Linda Wilson Butts 11-12
---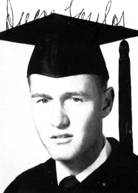 Duane Taylor 11-13
---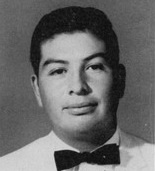 Marc Arredondo 11-16
---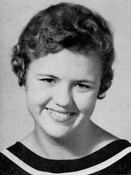 Madonna Hubbard McCastlain 11-16
---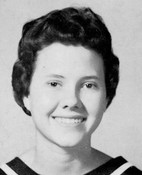 Marlene Rogers 11-16
---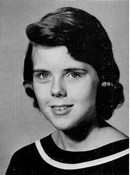 Linda Parker Stewart 11-22
---
Mike Massey 11-23
---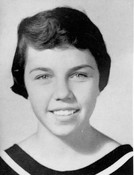 Sharon Boone Akers 11-24
---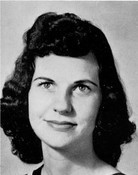 Mary Frances Self Stucks 11-24
---

John Thomas Carruth 11-25
---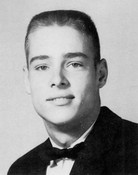 David Noble 11-28
---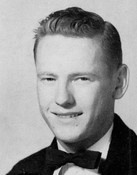 Ike Booher 11-29
---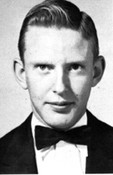 John Pool 11-30
---
REMEMBER THESE FROM 1958?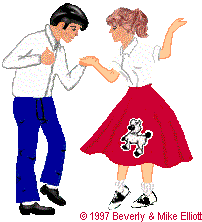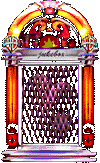 (click to view ==> "Do You Remember...?"
---
Life Lessons from Football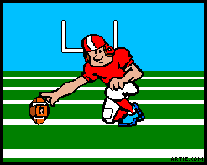 #1 'Football is only a game. Spiritual things are Eternal. Nevertheless, Beat Texas' - Seen on a church sign in Arkansas prior to the 1969 game.
#2. 'The man who complains about the way the ball bounces is likely to be the one who dropped it.' - Lou Holtz / Arkansas
#3. 'When you win, nothing hurts.' - Joe Namath/ Alabama/ NY Jets
#4.. 'Motivation is simple. You eliminate those who are not motivated.' - Lou Holtz / Arkansas
#5. 'A school without football is in danger of deteriorating into a medieval study hall.' - Frank Leahy / Notre Dame
#6.. 'I don't expect to win enough games to be put on NCAA probation. I just want to win enough to warrant an investigation.' - Bob Devaney / Nebraska
#7. 'You can learn more character on the two-yard line than anywhere else in life.' - Paul Dietzel / LSU
#8. 'It's kind of hard to rally around a math class.' - Bear Bryant / Alabama
#9. 'I make my practices real hard because if a player is a quitter, I want him to quit in practice, not in a game.' - Bear Bryant / Alabama
#10. 'There's one sure way to stop us from scoring---give us the ball near the goal line.' - Matty Bell / SMU
#11. 'Lads, you're not to miss practice unless your parents died or you died.' - Frank Leahy / Notre Dame
#12. 'I never graduated from Iowa , but I was there for two terms - Truman's and Eisenhower's.' - Alex Karras / Iowa / Detroit Lions
#13. 'My advice to defensive players: Take the shortest route to the ball and arrive in a bad humor.' -Bowden Wyatt / Tennessee
#14. 'I could have been a Rhodes Scholar, except for my grades.' - Duffy Daugherty / Michigan State
#15. 'Always remember...Goliath was a 40 point favorite over David.' - Shug Jordan / Auburn
#16. 'They cut us up like boarding house pie. And that's real small pieces.' - Darrell Royal / Texas
#17 'Show me a good and gracious loser, and I'll show you a failure.' - Knute Rockne / Notre Dame
#18.. 'They whipped us like a tied up goat.' - Spike Dykes / Texas Tech
#19. "I asked Darrell Royal, the coach of the Texas Longhorns, why he didn't recruit me and he said: 'Well, Walt, we took a look at you and you weren't any good" Walt Garrison/Oklahoma State /Dallas Cowboys
#20. 'Son, you've got a good engine, but your hands aren't on the steering wheel.' - Bobby Bowden / Florida State
#21. 'Football is not a contact sport - it is a collision sport. Dancing is a contact sport.' - Duffy Daugherty / Michigan State
#22. After USC lost 51-0 to Notre Dame, his postgame message to his team: 'All those who need showers, take them.' - John McKay / USC
#23. 'If lessons are learned in defeat, our team is getting a great education.' - Murray Warmath / Minnesota
#24. 'The only qualifications for a lineman is to be big and dumb. To be a back, you only have to be dumb.' - Knute Rockne / Notre Dame
#25. 'Oh, we played about like three tons of buzzard puke this afternoon.' - Spike Dykes / Texas Tech
#26. 'It isn't necessary to see a good tackle. You can hear it.' - Knute Rockne / Notre Dame
#27. 'We live one day at a time and scratch where it itches....' - Darrell Royal / Texas
#28. 'We didn't tackle well today but we made up for it by not blocking..' - Wilson Matthews / Little Rock Central High School
#29. 'Three things can happen when you throw the ball, and two of them are bad.' - Darrell Royal / University of Texas
#30. 'I've found that prayers work best when you have big players.' - Knute Rockne / Notre Dame
#31. 'Gentlemen, it is better to have died a small boy than to fumble this football.' - John Heisman (re: Heisman Trophy)
#32 DALLAS FANS HAVE NO IDEA THAT 50% OF THE TEAMS LOSE EVERY WEEK - CLH
---
AMAZING PERFECTLY TIMED MILITARY PHOTOS
(click on link title above)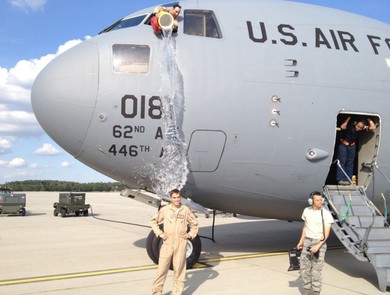 ---
---
"TOP 10" 45 RPM RECORDS
1950 through 1990
click to access ==> Records
---
THE EHS CLASS REUNION
Every five years, as summertime nears,
An announcement arrives in the mail,
"A reunion is planned; it will really be grand;
Make plans to attend without fail."
I'll never forget the first time we met;
We tried so hard to impress.
We drove fancy cars, smoked big cigars,
And wore our most elegant dress.
It was quite an affair; the whole class was there.
It was held at a fancy hotel.
We wined and we dined and we acted refined,
And everyone thought it was swell.
The men all conversed about who had been first
To achieve great fortune and fame.
Meanwhile, their spouses described their fine houses
And how beautiful their children became.
The homecoming queen, who once had been lean,
Now weighed in at one-ninety-six.
The jocks who were there had all lost their hair,
And the cheerleaders could no more do kicks.
No one had heard about the class nerd
Who'd guided a spacecraft to the moon;
Or poor little Jane, who'd always been plain;
She married a shipping tycoon.
The boy we'd decreed "most apt to succeed"
Was serving ten years in the pen,
While the one voted "least" now was a priest;
Shows you can be wrong now and then.
They awarded a prize to one of the guys
Who seemed to have aged the least.
Another was given to the grad who had driven
The farthest to attend the feast.
They took a class picture, a curious mixture
Of beehives, crew cuts and wide ties.
Tall, short or skinny, the style was the mini;
You never saw so many thighs.
At our next get-together, no one cared whether
They impressed their classmates or not.
The mood was informal, a whole lot more normal;
By this time we had all gone to pot.
It was held out-of-doors, at the lake shores;
We ate hamburgers, coleslaw and beans.
Then most of us lay around in the shade,
In our comfortable T-shirts and jeans.
By the 40th year, it was abundantly clear,
We were definitely over the hill.
Those who weren't dead had to crawl out of bed,
And be home in time for their pill.
And now I can't wait; they've just set the date;
Our EHS 55th is coming, I'm told.
It should be a ball, they've rented a hall
At the Shady Rest Home for the old.
Repairs have been made on my hearing aid;
My pacemaker's been turned up on high.
My wheelchair is oiled, my teeth have been boiled;
And I've bought a new wig and glass eye.
I'm feeling quite hearty, I'm ready to party;
I'll dance 'til the dawn's early light.
It'll be lots of fun; I just hope there is one
Other person who gets there that night.
(Author Unknown)





---