ODESSA High School, Odessa, TX
"CLASSES OF 1958 & 1959"
---
"MAY WE NEVER FORGET THOSE WHO SACRIFICED ALL FOR OUR FREEDOMS"
MEMORIAL DAY IS THE HOLIDAY THAT MAKES OTHER HOLIDAYS POSSIBLE!

---
MEMORIAL DAY - ARLINGTON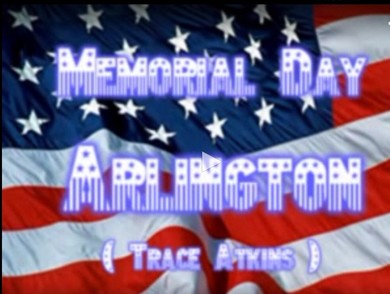 (Written and Sung by Trace Atkins)
https://www.youtube.com/watch?v=wOih0MHNmZU
---
---
(From David Parkhill, Teacher at Odessa High School 1956-1964)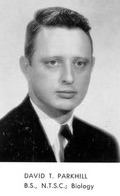 "No matter who you are or what you are today, always remember that millions of men and women fought and died so that you may have the opportunity to be free to make your life choices.
Today our Nation faces one of the greatest challenges to those freedoms. We have allowed people and ridiculous legislation to destroy 200+ years of freedom under the Constitution. It is time to stand up and defend our Great Nation for if you fail to do so then those millions will have died for nothing and we will become a Nation of slaves once more."
David T. Parkhill
Gunnery Sgt.
USMC Combat Veteran
---
---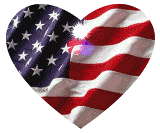 THANKS TO OUR AMERICAN WARRIORS
From the colonist, who rebelled,
to the soldier of today,
My thanks, be to you,
I know not what else to say.
Since the words I do not have,
to give the tribute that is due,
So a simple heartfelt thanks,
sincerely I give to you.

Thanks to our American heroes,
whose devotion is second to none,
Whose courage and braveness alone
caused many battles to be won.

We have beaten the forces of evil
and carried our flag far and wide,
Because of our American Warriors,
our hearts are filled with pride,

Only because of you and the price
you willingly did pay,
Only because of you,
Old Glory still flies today!

---
---














OHS & CLASS OF 1958 VETERANS
Bill Briley (*1959)

Louis Bryan (1959

)

Carl Bunch **

Leo Vernon Cloud
Wade Drennan (1959)

Louis

Wayne Hawkins (1959)

Charles Lane **

Walter (Walt) Pierce (Ector'58)

Buddy White

**
OTHER KNOWN OHS VETERANS














Please let me know if we've missed anyone.
---














Don't know how many folks know that Odessa had two Medal of Honor winners in Vietnam.
(From George Hollis, OHS'58)
http://www.virtualwall.org/dw/WilsonAM01a.htm
http://www.virtualwall.org/dy/YoungMR02a.htm














---
VIETNAM WAR CASUALTIES FROM ODESSA
(Source: http://www.virtualwall.org/
Note: Click on any name below to access detailed info.
*NOTE: PFC Alfred Mac Wilson and SSG Marvin Rex Young were posthumously awarded the "MEDAL OF HONOR".
All of these young Men "GAVE EVERYTHING !"
CLICK TO VIEW ==>Texas War Casualties- Iraq
CLICK TO VIEW==>Iraq and Afganistan Dead by City














---
---
---





O


REUNION NOTICE
OHS & PHS
Classes of 1961
55th Reunion


"The OHS/PHS Classes of 1961 are having a combined 55th Reunion Celebration! The dates are Friday/Saturday, October 7th and 8th, 2016.
The reunion will be held at the MCM Elegante in Odessa, TX.
Even though they are highlighting their OHS/PHS Classes of 1961 "55th Reunion" EVERYONE from EVERY class of EVERY school in Odessa is invited to attend."
For more information and registration form, contact
Co-Chairs:
Charolette Cooper Behrendt at twobehrs@aol.com,
Jency Shinn Robinson at djlong2@prodigy.net
or
Registration/Treasurer:
Alecia Self at self1021@tstar.net.
click for ==> http://www.ohs58.net/class_profile.cfm?member_id=7528317
click for ==
---
Odessa High School 1958 & 1959
This "IS" and Will Always Be a "FREE" Web Site!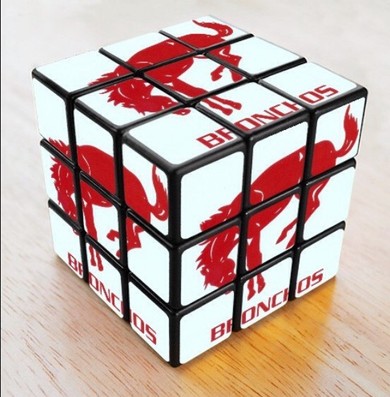 ---
TO ACCESS OTHER
"ODESSA HIGH SCHOOL" SITES:
CLICK ==> Facebook OHS 1958 Group
CLICK ==> Facebook OHS 1959 Group
CLICK ==> OHS 1959 Website
CLICK ==>OHS 1959 Classmate Directory
---
"BRONCHOS"
May Birthdays
---
---
---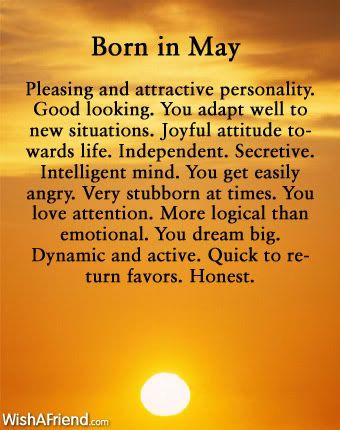 ---
Marilynn Stepp Gish 5-3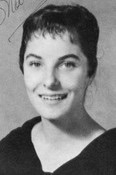 ---
Martin Miller 5-3

---
Anne Robinson 5-4
---
Lee Sneath 5-5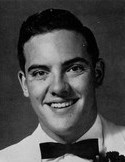 ---
Anna Burch Evans 5-7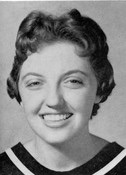 ---
Jimmy Locke 5-8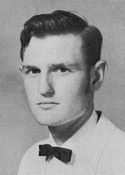 ---
Virginia Ayers Spann 5-9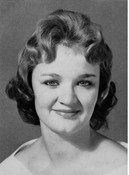 ---
Edith Buzbee Ingram 5-10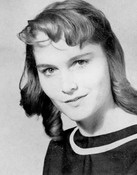 ---
James Garrett 5-12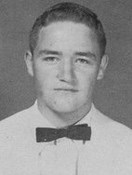 ---
Herbert Graham 5-15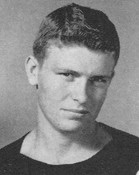 ---
Rheta Roberts Duncan 5-17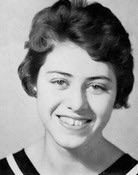 ---
Belmont Westbrook 5-18

---
Ernestine Brown Alexander 5-18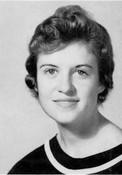 ---
Marian Franklin Cobb 5-19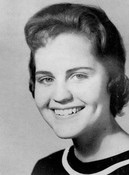 ---
Louise Huff Shelton 5-21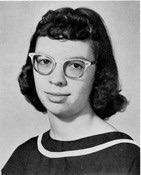 ---
Ronal Wright 5-21

---
Sandra Amburgey Oliver 5-22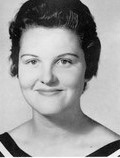 ---
Rodney Batchelor 5-25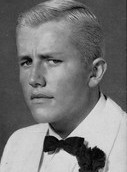 ---
Jane Moore Bynum 5-25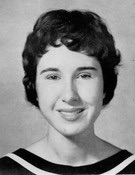 ---
---
---
REMEMBER THESE FROM 1958?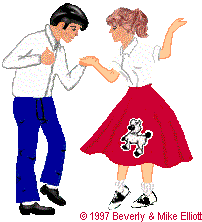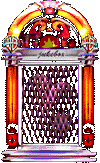 (click to view ==> "Do You Remember...?"
---
---
---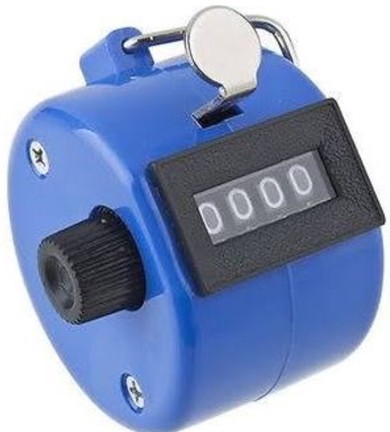 "There have been 162364 visits to OHS Class of 1958 & 1959 website since it was launched on 3/31/2009"
---
---
---
"TOP 10" 45 RPM RECORDS
1950 through 1990
click to access ==> Records
---
---
Retro Life Images - 1950s
RETRO LIFE IMAGES 1950s
(click on URL link below to view)
http://www.galionclassof64.com/retrolife/RETROLIFE.HTM
---
Retro Life Advertising - 1950s
(click on URL link below to view)
RETRO LIFE ADVERTISING 1950s
http://www.galionclassof64.com/oldads/index.html
---
"I LOVE

OHS" VIDEO
(from Baxter Turner, OHS 1987)
---
---
---
Excellent Video of "TEXAS"
(Click on "TEXAS" above to View)
https://www.youtube.com/v/OQjsUvy3sXU&feature=youtu.be
---
---
Click Here for ==> Ipad Larger Graphics
---
AMAZING PERFECTLY TIMED MILITARY PHOTOS
(click on link title above)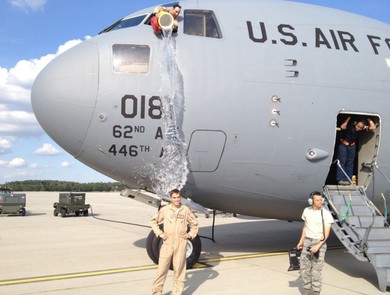 ---
You Think English is EASY?
Read to the end.

1) The bandage was wound around the wound.
2) The farm was used to produce produce .

3) The dump was so full that it had to refuse more refuse.

4) We must polish the Polish furniture..
5) He could lead if he would get the lead out..

6) The soldier decided to desert his dessert in the desert.
7) Since there is no time like the present, he thought it was
time to present the present.
8) A bass was painted on the head of the bass drum.

9) When shot at, the dove dove into the bushes.

10) I did not object to the object.

11) The insurance was invalid for the invalid.

12) There was a row among the oarsmen about how to row

13) They were too close to the door to close it.

14) The buck does funny things when the does are present.

15) A seamstress and a sewer fell down into a sewer line.

16) To help with planting, the farmer taught his sow to sow.

17) The wind was too strong to wind the sail.

18) Upon seeing the tear in the painting I shed a tear.

19) I had to subject the subject to a series of tests...

20) How can I intimate this to my most intimate friend?

Let's face it - English is a crazy language.
There is no egg in eggplant, nor ham in hamburger; neither apple nor pine in pineapple.
English muffins weren't invented in England or French fries in France.
Sweetmeats are candies while sweetbreads are not bread or sweet, but meat.
We take English for granted..
But if we explore its paradoxes, we find that quicksand can work slowly, boxing rings are square and a guinea pig is neither from Guinea nor is it a pig.

And why is it that writers write but fingers don't fing, grocers don't groce and hammers don't ham?
If the plural of tooth is teeth, why isn't the plural of booth, beeth? One goose, 2 geese. So one moose, 2 meese? One index, 2 indices?
Doesn't it seem crazy that you can make amends but not one amend?
If you have a bunch of odds and ends and get rid of all but one of them, what do you call it?

If teachers taught, why didn't preachers praught? If a vegetarian eats vegetables, what does a humanitarian eat?
Sometimes I think all the English speakers should be committed to an asylum for the verbally insane.
In what language do people recite at a play and play at a recital? Ship by truck and send cargo by ship? Have noses that run and feet that smell?

Why do we drive on a Parkway but park on a driveway? How can a slim chance and a fat chance be the same, while a wise man and a wise guy are opposites?
You have to marvel at the unique lunacy of a language in which your house can burn up as it burns down, in which you fill in a form by filling it out and in which, an alarm goes off by going on.
English was invented by people, not computers, and it reflects the creativity of the human race, which, of course, is not a race at all. That is why, when the stars are out, they are visible, but when the lights are out, they are invisible.

PS. - Why doesn't 'Buick' rhyme with 'quick' ?

English language lovers might enjoy this.

There is a two-letter word that perhaps has more meanings than any other two-letter word, and that is UP. It's easy to understand UP, meaning toward the sky or at the top of the list, but when we awaken in the morning, why do we wake UP? At a meeting, why does a topic come UP? Why do we speak UP and why are the officers UP for election and why is it UP to the secretary to write UP a report? We call UP our friends.
And we use it to brighten UP a room, polish UP the silver; we warm UP the leftovers and clean UP the kitchen. We lock UP the house and some guys fix UP the old car. At other times the little word has real special meaning. People stir UP trouble, line UP for tickets, work UP an appetite, and think UP excuses.
To be dressed is one thing, but to be dressed UP is special. And this UP is confusing: A drain must be opened UP because it is stopped UP. We open UP a store in the morning but we close it UP at night.
We seem to be pretty mixed UP about UP ! To be knowledgeable about the proper uses of UP , look the word UP in the dictionary. In a desk-sized dictionary, it takes UP almost 1/4th of the page and can add UP to about thirty definitions. If you are UP to it, you might try building UP a list of the many ways UP is used. It will take UP a lot of your time, but if you don't give UP , you may wind UP with a hundred or more.
When it threatens to rain, we say it is clouding UP . When the sun comes out we say it is clearing UP. When it rains, it wets the earth and often messes things UP . When it doesn't rain for awhile, things dry UP .
One could go on and on, but I'll wrap it UP for now my time is UP , so it is time to shut UP ! Oh, one more thing:

What is the first thing you do in the morning & the last thing you do at night? U-P