ODESSA High School, Odessa, Texas
"CLASS OF 1958"
Odessa High School 1958
---
TO ACCESS "ODESSA HIGH SCHOOL CLASS OF 1958"
CLICK ==> Facebook OHS 1958 Group
"I LOVE

OHS" VIDEO
(from Baxter Turner, OHS 1987)
---
EXCELLENT ODESSA, TX TOURISM VIDEO
(Does Anyone Remember Odessa Looking Like This?)
---
VISIT ODESSA VIDEO
(Does Anyone Remember Odessa Looking Like This?)
---

A Video Trip Down 1950s Memory Lane
click this link =>. Memory Lane
---
---
"TOP 10" 45 RPM RECORDS
1950 through 1990
click to access ==> Records
---
"BRONCHOS"
July Birthdays
---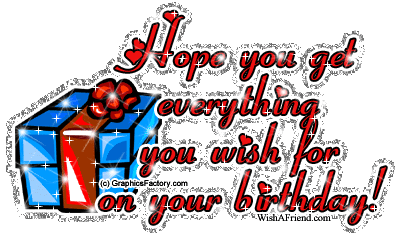 ---
---
James Akers 7-1
---
Marlene Maxwell Brown 7-2
---
Glynda Pryor 7-8
---
Marlene Shortes Donaway 7-10
---
Jerry Ormand 7-11
---
Merry Tuggle Calderoni 7-12
---
Ken Baxter 7-14
---
Gwon Langford Moore 7-14
---
Fred Davisson 7-15
---
Joyce McCarty Greenlee 7-19
---
Sara Duplissey Halbert 7-20
---
Pricilla Oldham Jones 7-22
---
Jimmie Jean Stoddard Darr 7-22
---
Jean Williams Lehner 7-23
---
Jeanne Purswell Stark 7-28
---
---
---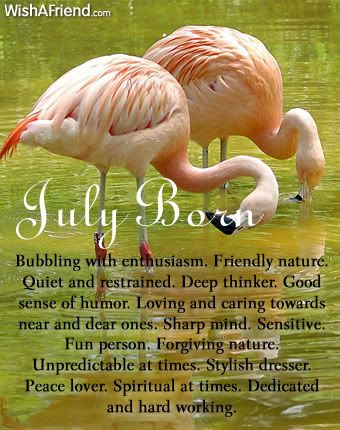 ---

55TH REUNION
ODESSA HIGH SCHOOL
"CLASS OF 1959"
SATURDAY, SEPTEMBER 27, 2014
MCM ELEGANTE' HOTEL
5200 E. UNIVERSITY
ODESSA, TEXAS 79762
TEL 432-368-5885
866-368-5885 Toll free
Fax 432-362-8958
ALL OHS, ECTOR AND PERMIAN CLASSES ARE INVITED.
---
June 7, 2014
Dear OHS Class of 1959 Classmate:
Please excuse my not using your name in this correspondence.
For the sake of brevity and not taxing my brain too much, I am
making this a generic form. Notice I did not say "old brain".
That goes without saying considering we are all pretty close
to the same age at this stage of life.
Enclosed is the Registration form for the 55th Class Reunion
on September 27 in Odessa at the MCM Elegante Hotel. I know
that there are many of us who will not be at the reunion, but I
wanted to give you the information in case you can come.
I don't know about you, but when I think of the life that I have
been blessed to live, I am thankful for the time that I spent in
Odessa as a young person. We were a bunch of kids with lots
of differences in our lives, yet we had two things in common,
West Texas and the oil patch. Our upbringing and schooling
made us what we are today. I know lots of variables have
happened along the way.
We were brought up by the "greatest generation." They taught
us many, many things about life. Some we accepted and some
we rejected. But, for the most part, they did right by us.
If you can't come to the reunion, take this opportunity to let us
know about you and what is happening in your life now. I am
in the process of updating our website and getting out the
information about the reunion. I will update the website with
your information; hopefully before the reunion in September.
I have also started a Facebook group for our class and
Ralph Posey has a website for the Class of '58 that is very
informative also. They are:
http://www.ohs59.com/ohsindex.html
https://www.facebook.com/groups/232045137001490/OHS59OdessaTexas
Use the form below to update your information with us.
A current picture would be great also.
Joyce McCarty Greenlee, OHS 1959
---
---
Last Name __, First Name __, Maiden Name in 1959 __.
___________________________________________
___________________________________________
___________________________________________
___________________________________________
Mail to:
Joyce McCarty Greenlee,

702 E Henry St, Hamilton, TX 76531,
PH 254-386-5534, email jofrgr@embarqmail.com
---
---
ODESSA HIGH SCHOOL
"CLASS OF 1959"
55th REUNION REGISTRATION
SATURDAY, SEPTEMBER 27, 2014
MCM ELEGANTE' HOTEL
5200 E. UNIVERSITY
ODESSA, TEXAS 79762
TEL 432-368-5885
866-368-5885 Toll free
Fax 432-362-8958
Last Name First Name______________
Middle or MI Last Name in 1959
Mailing Address
City State________Zip Code___________
Home Phone Cell Phone
Other Phone __________ EMAIL address______________

Name of Spouse / Guest Attending with you:____________

_______________________________________________

Please place the number (you and/or your spouse/guest)
attending each event on the lines below.
­­­­­­­­­­­­­­­­­__________ Brunch 10 a.m.
__________ Dinner 6 p.m.
Enter amount:
$__________ Standard Registration (by August 1, 2014)
$80 individual $160 couple
$__________ Late Registration (after August 1, 2014)
$85 individual $165 couple
$________If you wish to have a hard copy of the classmate
directory, please include an extra $10.00 to cover the cost
of printing and you may pick up the directory at the reunion.
$_________If you are not going to be in attendance at the
reunion but wish to have a directory, send a $10.00 check
and the directory will be mailed to you.
PLEASE NOTE: NO REFUNDS AFTER AUGUST 31, 2014
Mail registration form and checks or money orders made
payable to OHS Class of 1959 to:
Doris Jane Sewell Moore
4 Brittany Lane
Odessa TX 79761
Home phone 432-367-5315
Cell phone 432-559-3540
If you wish to stay at the Elegante on Friday and/or Saturday
night, you are responsible for making your reservation.
Call the hotel at 432-368-5885 or visit their website at:
---
---
THE CLASS REUNION
(originally from Caron Sramek Babcock, OHS'59)
Every five years, as summertime nears,
An announcement arrives in the mail,
"A reunion is planned; it will really be grand;
Make plans to attend without fail."
I'll never forget the first time we met;
We tried so hard to impress.
We drove fancy cars, smoked big cigars,
And wore our most elegant dress.
It was quite an affair; the whole class was there.
It was held at a fancy hotel.
We wined and we dined and we acted refined,
And everyone thought it was swell.
The men all conversed about who had been first
To achieve great fortune and fame.
Meanwhile, their spouses described their fine houses
And how beautiful their children became.
The homecoming queen, who once had been lean,
Now weighed in at one-ninety-six.
The jocks who were there had all lost their hair,
And the cheerleaders could no more do kicks.
No one had heard about the class nerd
Who'd guided a spacecraft to the moon;
Or poor little Jane, who'd always been plain;
She married a shipping tycoon.
The boy we'd decreed "most apt to succeed"
Was serving ten years in the pen,
While the one voted "least" now was a priest;
Shows you can be wrong now and then.
They awarded a prize to one of the guys
Who seemed to have aged the least.
Another was given to the grad who had driven
The farthest to attend the feast.
They took a class picture, a curious mixture
Of beehives, crew cuts and wide ties.
Tall, short or skinny, the style was the mini;
You never saw so many thighs.
At our next get-together, no one cared whether
They impressed their classmates or not.
The mood was informal, a whole lot more normal;
By this time we had all gone to pot.
It was held out-of-doors, at the lake shores;
We ate hamburgers, coleslaw and beans.
Then most of us lay around in the shade,
In our comfortable T-shirts and jeans.
By the 40th year, it was abundantly clear,
We were definitely over the hill.
Those who weren't dead had to crawl out of bed,
And be home in time for their pill.
And now I can't wait; they've just set the date;
Our OHS 55th is coming, I'm told.
It should be a ball, they've rented a hall
At the Shady Rest Home for the old.
Repairs have been made on my hearing aid;
My pacemaker's been turned up on high.
My wheelchair is oiled, my teeth have been boiled;
And I've bought a new wig and glass eye.
I'm feeling quite hearty, I'm ready to party;
I'll dance 'til the dawn's early light.
It'll be lots of fun; I just hope there is one
Other person who gets there that night.
(Author Unknown)





---
---
DIARY OF A NEW TEXAS RESIDENT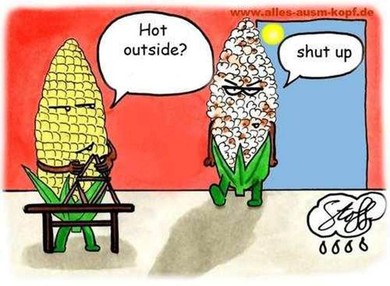 May 16th:
Just moved to Texas ! Now this is a state
that knows how to live!! Beautiful sunny
days and warm balmy evenings. It is
beautiful. I've finally found my home.
I love it here.
June 14th:
Really heating up. Got to 100 today. Not
a problem. Live in an air-conditioned
home, drive an air-conditioned car.
What a pleasure to see the sun everyday
like this. I'm turning into a sun worshipper.
June 30th:
Had the backyard landscaped with
western plants today. Lots of cactus
and rocks. What a breeze to maintain.
No more mowing the lawn for me.
Another scorcher today, but I love it here.
July 10th:
The temperature hasn't been below 100
all week. How do people get used to
this kind of heat? At least, it's kind of
windy though. But getting used to the
heat is taking longer than I expected.
July 15th:
Fell asleep by the community pool. Got
3rd degree burns over 60% of my body.
Missed 3 days of work. What a dumb
thing to do. I learned my lesson though.
Got to respect the ol' sun in a climate
like this.
July 20th:
I missed Lomita (my cat) sneaking into the car when I left this morning. By the time I got back to the hot car at noon, Lomita had died and swollen up to the size of a shopping bag, then popped like a water balloon. The car now smells like Kibbles and Shits. I learned my lesson though. No more pets in this heat. Good ol' Mr. Sun strikes again.
July 25th:
The wind sucks. It feels like a giant
freaking blow dryer!! And it's hot as hell.
The home air-conditioner is on the fritz
and the AC repairman charged $200 just
to drive by and tell me he needed to
order parts.
July 30th:
Been sleeping outside on the patio for
3 nights now. $325,000 house and I can't
even go inside. Lomita is the lucky one.
Why did I ever come here?
Aug. 4th:
Its 115 degrees. Finally got the
air-conditioner fixed today. It cost $500
and only gets the temperature down to 85.
I hate this stupid state.
Aug. 8th:
If another wise ass cracks, 'Hot enough
for you today?' I'm going to strangle him.
Damn heat. By the time I get to work,
the radiator is boiling over, my clothes
are soaking wet, and I smell like
baked cat!!
Aug. 9th:
Tried to run some errands after work.
Wore shorts, and when I sat on the seats
in the car, I thought my ass was on fire.
My skin melted to the seat. I lost 2
layers of flesh and all the hair on the
back of my legs and ass . . Now my car
smells like burnt hair, fried ass, and
baked cat.
Aug 10th:
The weather report might as well be a damn recording. Hot and Sunny. Hot and Sunny. Hot and Sunny. It's been too hot to do shit for 2 damn months and the
weatherman says it might "Really" warm up next week. Doesn't it ever rain in this damn state? Water rationing will be next, so my $1700 worth of cactus will just dry up and blow over. Even the cactus can't live in this damn heat.
Aug. 14th:
Welcome to

HELL

! Temperature got
to 115 today. Cactus are all dead.
Forgot to crack the window and blew
the damn windshield out of the car.
The installer came to fix it and guess
what he asked me??? "Hot enough
for you today?"
My sister had to spend $1,500 to bail
me out of jail. Freaking Texas. What
kind of a sick demented idiot would
want to live here??
Will write later to let you know how
my assault trial goes.
---
Juke Box Music From The Past
(Will Not Play on Apple Safari or IPAD)
click on year below to access
---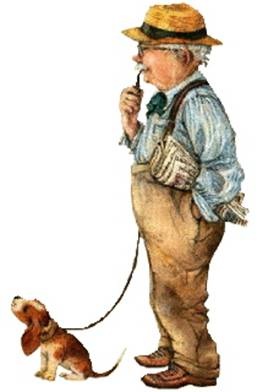 Ramblings of a Retired Mind!
I was thinking about how a status symbol of today is one of those cell phones that everyone has clipped onto their belt or purse. I can't afford one. So, I'm wearing my garage door opener.
I also made a cover for my hearing aid and now I have what they call blue teeth, I think.
You know, I spent a fortune on deodorant before I realized that people didn't like me anyway.
I was thinking that women should put pictures of missing husbands on beer cans!
I was thinking about old age and decided that old age is 'when you still have something on the ball, but you are just too tired to bounce it.'
I thought about making a fitness movie for folks my age, and call it 'Pumping Rust'.
I've gotten that dreaded furniture disease. That's when your chest is falling into your drawers!
When people see a cat's litter box, they always say, 'Oh, have you got a cat? Just once I want to say, 'No, it's for company!'
Employment application blanks always ask who is to be notified in case of an emergency. I think you should write, 'A Good Doctor'!
I was thinking about how people seem to read the Bible a whole lot more as they get older. Then, it dawned on me. They were cramming for their finals.
As for me, I'm just hoping God grades on the curve.
Enjoy Your Days & Love Your Life,
Because Life is a journey to be savored.
---