ODESSA High School, Odessa, TX
"CLASSES OF 1958 & 1959"
Latest Update:
OHS Reunion, Oct 5-6, 2018,
from Richard Porter, July 29 at 4:53 PM ·
OHS Reunion: Besides the Hampton Inn, Rockwall has a LaQuinta for $85. It's next door to the mega Lake Pointe Church. Also there is a Hilton on the Harbor. The Hampton is a little expensive as I see it. I will call them tomorrow to see if they can give us a break. Usually you need to guarantee a certain number of rooms and I'm not sure we can do that. I will call however and let everyone know. I'd love to have everyone come in on Friday afternoon. We are going to a "Sports Bar" that I don't think even serves any hard stuff and it's not noisy. After that we will go our house for a visit. If you can come only on Sat, that will be ok and if find at the last minute you can come, please do so. This is going to be a pretty informal thing.
On Sat our house is open all day for visiting, coming and going for those who don't plan any outings in the Metroplex. Sat night is for our traditional Texas brisket BjBQ dinner. Anyone who would like to come over for coffee and rolls for a good by is most welcome. Stay tuned.
---
OHS 1958 "60th" Reunion
Information:
(Original Information from Richard Porter, 7-20-18)
This reunion will be at our home in Rockwall, TX, at 1435 Meadows Dr., tele (972) 722-0733 on Friday Oct 5 and Saturday Oct 6, 2018.
If anyone want to come only on Sat, we will be here watching football and visiting. BBQ will be around 6pm and further visiting as long as anyone wishes. On Friday we are getting together at our house 4-5pm and then going over to a local popular "pub" for dinner. The food is very good and reasonable. Dutch treat. I'll have them set up a long table. All who wish can come over to our house that night for dessert and visiting also.
I recommend the Rockwall Hampton Inn. Rates are reasonable and easy to get to our house located in the "Shores" golf club development (no gate to pass thru') in north Rockwall. We will have football, food and music (not too loud tho').
Call me or Liz with any questions. Please let me know if you will try to come. We realize that many can't promise but I'd like to have a count of those who will TRY to make it. There is no reunion "fee". An anonymous donor is providing the food and drink. We could use some desserts, Cole slaw, potato salads and crudités.
---
To Access Reunion Photos from Previous Reunions
Click this Link => REUNION
---
Odessa High School 1958 & 1959
This "IS" and Will Always Be a "FREE" Web Site!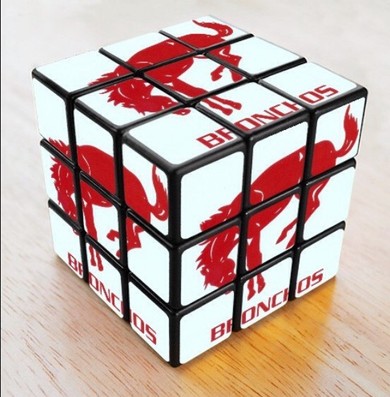 ---
---
TO ACCESS OTHER
"ODESSA HIGH SCHOOL" SITES:
CLICK ==> Facebook OHS 1958 Group
CLICK ==> Facebook OHS 1959 Group
CLICK ==> OHS 1959 Website
CLICK ==>OHS 1959 Classmate Directory
---
"BRONCHOS"
August Birthdays
---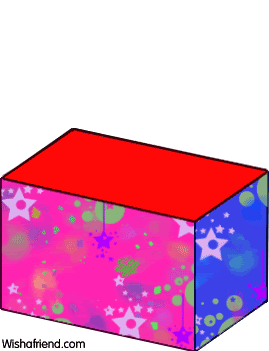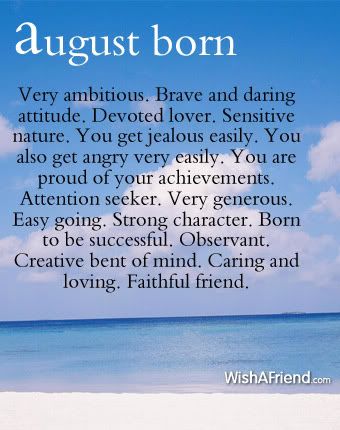 ---
Charles Broughton 8-1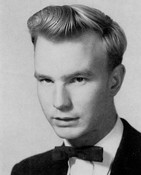 ---
Bill Pannell 8-2

---
Sheridan Pettit Moore 8-2
---
Betty Burleson Wilcoxon 8-8
---
Molly Jackson Mitchell 8-8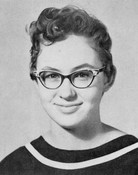 ---
Glenda Moreland Ball 8-8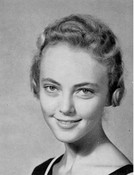 ---
Billy Ray Slack 8-10
---
Sandra Stephens Wakefield 8-12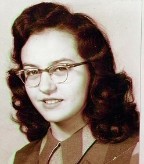 ---
Linda Cline Courtney 8-15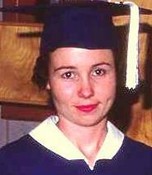 ---
Robin Hood Snow 8-15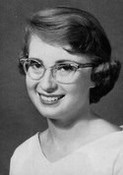 ---
Sharon Hickman Hauerland 8-16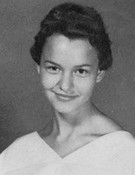 ---
Anita Greene Wilhelmi 8-19
---
Elaine Hamilton Sanders 8-19
---
Marita Drennan Hendrick 8-20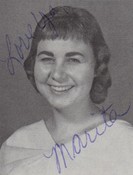 ---
Sue Walling Barnes 8-20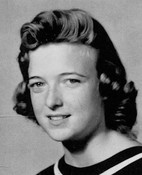 ---
Margaret Manning Wilemon 8-22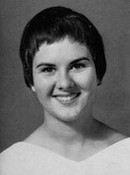 ---
Vera Heard Crawford 8-24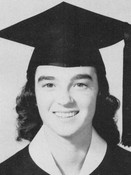 ---
Gail Wheeler Pool 8-26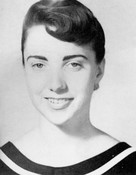 ---
Walter Pierce 8-30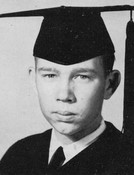 ---
Nancy Tennant Stiles 8-31
---
DIARY OF A NEW TEXAS RESIDENT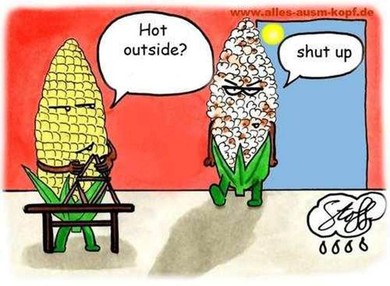 May 16th:
Just moved to Texas ! Now this is a state
that knows how to live!! Beautiful sunny
days and warm balmy evenings. It is
beautiful. I've finally found my home.
I love it here.
June 14th:
Really heating up. Got to 100 today. Not
a problem. Live in an air-conditioned
home, drive an air-conditioned car.
What a pleasure to see the sun everyday
like this. I'm turning into a sun worshipper.
June 30th:
Had the backyard landscaped with
western plants today. Lots of cactus
and rocks. What a breeze to maintain.
No more mowing the lawn for me.
Another scorcher today, but I love it here.
July 10th:
The temperature hasn't been below 100
all week. How do people get used to
this kind of heat? At least, it's kind of
windy though. But getting used to the
heat is taking longer than I expected.
July 15th:
Fell asleep by the community pool. Got
3rd degree burns over 60% of my body.
Missed 3 days of work. What a dumb
thing to do. I learned my lesson though.
Got to respect the ol' sun in a climate
like this.
July 20th:
I missed Lomita (my cat) sneaking into the car when I left this morning. By the time I got back to the hot car at noon, Lomita had died and swollen up to the size of a shopping bag, then popped like a water balloon. The car now smells like Kibbles and Shits. I learned my lesson though. No more pets in this heat. Good ol' Mr. Sun strikes again.
July 25th:
The wind sucks. It feels like a giant
freaking blow dryer!! And it's hot as hell.
The home air-conditioner is on the fritz
and the AC repairman charged $200 just
to drive by and tell me he needed to
order parts.
July 30th:
Been sleeping outside on the patio for
3 nights now. $325,000 house and I can't
even go inside. Lomita is the lucky one.
Why did I ever come here?
Aug. 4th:
Its 115 degrees. Finally got the
air-conditioner fixed today. It cost $500
and only gets the temperature down to 85.
I hate this stupid state.
Aug. 8th:
If another wise ass cracks, 'Hot enough
for you today?' I'm going to strangle him.
Damn heat. By the time I get to work,
the radiator is boiling over, my clothes
are soaking wet, and I smell like
baked cat!!
Aug. 9th:
Tried to run some errands after work.
Wore shorts, and when I sat on the seats
in the car, I thought my ass was on fire.
My skin melted to the seat. I lost 2
layers of flesh and all the hair on the
back of my legs and ass . . Now my car
smells like burnt hair, fried ass, and
baked cat.
Aug 10th:
The weather report might as well be a damn recording. Hot and Sunny. Hot and Sunny. Hot and Sunny. It's been too hot to do shit for 2 damn months and the
weatherman says it might "Really" warm up next week. Doesn't it ever rain in this damn state? Water rationing will be next, so my $1700 worth of cactus will just dry up and blow over. Even the cactus can't live in this damn heat.
Aug. 14th:
Welcome to

HELL

! Temperature got
to 115 today. Cactus are all dead.
Forgot to crack the window and blew
the damn windshield out of the car.
The installer came to fix it and guess
what he asked me??? "Hot enough
for you today?"
My sister had to spend $1,500 to bail
me out of jail. Freaking Texas. What
kind of a sick demented idiot would
want to live here??
Will write later to let you know how
my assault trial goes.
---
Click Here for ==> Ipad Larger Graphics
---
---
---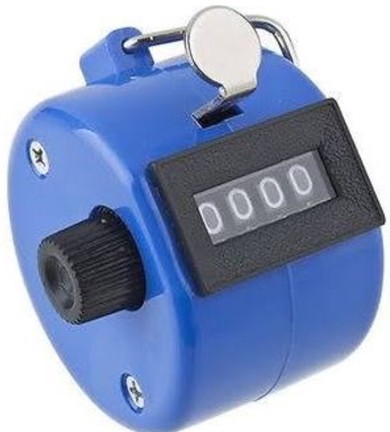 "There have been 217,101 visitors to OHS Class of 1958 & 1959 website since it was launched on 3/31/2009"
---
---
THE IDEAL "BRONCHO" BBQ
Click ==> for Larger Image
---
---
MIDLAND BULLDOG BBQ GRILL
(Not as Classy as our Broncho BBQ Grill)
---
---
Life Lessons from Football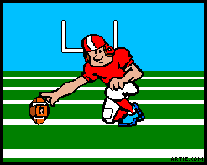 #1 'Football is only a game. Spiritual things are Eternal. Nevertheless, Beat Texas' - Seen on a church sign in Arkansas prior to the 1969 game.
#2. 'The man who complains about the way the ball bounces is likely to be the one who dropped it.' - Lou Holtz / Arkansas
#3. 'When you win, nothing hurts.' - Joe Namath/ Alabama/ NY Jets
#4.. 'Motivation is simple. You eliminate those who are not motivated.' - Lou Holtz / Arkansas
#5. 'A school without football is in danger of deteriorating into a medieval study hall.' - Frank Leahy / Notre Dame
#6.. 'I don't expect to win enough games to be put on NCAA probation. I just want to win enough to warrant an investigation.' - Bob Devaney / Nebraska
#7. 'You can learn more character on the two-yard line than anywhere else in life.' - Paul Dietzel / LSU
#8. 'It's kind of hard to rally around a math class.' - Bear Bryant / Alabama
#9. 'I make my practices real hard because if a player is a quitter, I want him to quit in practice, not in a game.' - Bear Bryant / Alabama
#10. 'There's one sure way to stop us from scoring---give us the ball near the goal line.' - Matty Bell / SMU
#11. 'Lads, you're not to miss practice unless your parents died or you died.' - Frank Leahy / Notre Dame
#12. 'I never graduated from Iowa , but I was there for two terms - Truman's and Eisenhower's.' - Alex Karras / Iowa / Detroit Lions
#13. 'My advice to defensive players: Take the shortest route to the ball and arrive in a bad humor.' -Bowden Wyatt / Tennessee
#14. 'I could have been a Rhodes Scholar, except for my grades.' - Duffy Daugherty / Michigan State
#15. 'Always remember...Goliath was a 40 point favorite over David.' - Shug Jordan / Auburn
#16. 'They cut us up like boarding house pie. And that's real small pieces.' - Darrell Royal / Texas
#17 'Show me a good and gracious loser, and I'll show you a failure.' - Knute Rockne / Notre Dame
#18.. 'They whipped us like a tied up goat.' - Spike Dykes / Texas Tech
#19. "I asked Darrell Royal, the coach of the Texas Longhorns, why he didn't recruit me and he said: 'Well, Walt, we took a look at you and you weren't any good" Walt Garrison/Oklahoma State /Dallas Cowboys
#20. 'Son, you've got a good engine, but your hands aren't on the steering wheel.' - Bobby Bowden / Florida State
#21. 'Football is not a contact sport - it is a collision sport. Dancing is a contact sport.' - Duffy Daugherty / Michigan State
#22. After USC lost 51-0 to Notre Dame, his postgame message to his team: 'All those who need showers, take them.' - John McKay / USC
#23. 'If lessons are learned in defeat, our team is getting a great education.' - Murray Warmath / Minnesota
#24. 'The only qualifications for a lineman is to be big and dumb. To be a back, you only have to be dumb.' - Knute Rockne / Notre Dame
#25. 'Oh, we played about like three tons of buzzard puke this afternoon.' - Spike Dykes / Texas Tech
#26. 'It isn't necessary to see a good tackle. You can hear it.' - Knute Rockne / Notre Dame
#27. 'We live one day at a time and scratch where it itches....' - Darrell Royal / Texas
#28. 'We didn't tackle well today but we made up for it by not blocking..' - Wilson Matthews / Little Rock Central High School
#29. 'Three things can happen when you throw the ball, and two of them are bad.' - Darrell Royal / University of Texas
#30. 'I've found that prayers work best when you have big players.' - Knute Rockne / Notre Dame
#31. 'Gentlemen, it is better to have died a small boy than to fumble this football.' - John Heisman (re: Heisman Trophy)
#32 DALLAS FANS HAVE NO IDEA THAT 50% OF THE TEAMS LOSE EVERY WEEK - CLH
---
---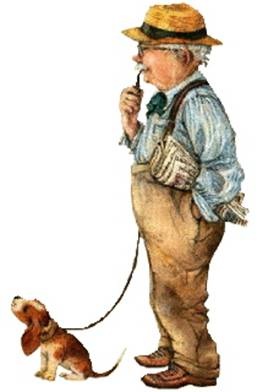 Ramblings of a Retired Mind!
I was thinking about how a status symbol of today is one of those cell phones that everyone has clipped onto their belt or purse. I can't afford one. So, I'm wearing my garage door opener.
I also made a cover for my hearing aid and now I have what they call blue teeth, I think.
You know, I spent a fortune on deodorant before I realized that people didn't like me anyway.
I was thinking that women should put pictures of missing husbands on beer cans!
I was thinking about old age and decided that old age is 'when you still have something on the ball, but you are just too tired to bounce it.'
I thought about making a fitness movie for folks my age, and call it 'Pumping Rust'.
I've gotten that dreaded furniture disease. That's when your chest is falling into your drawers!
When people see a cat's litter box, they always say, 'Oh, have you got a cat? Just once I want to say, 'No, it's for company!'
Employment application blanks always ask who is to be notified in case of an emergency. I think you should write, 'A Good Doctor'!
I was thinking about how people seem to read the Bible a whole lot more as they get older. Then, it dawned on me. They were cramming for their finals.
As for me, I'm just hoping God grades on the curve.
Enjoy Your Days & Love Your Life, Because Life is a Journey to be Savored.
THIS LIFE IS NOT A
"DRESS REHEARSAL".
---
REMEMBER THESE FROM 1958?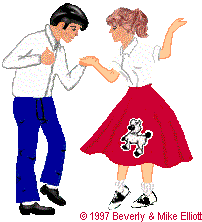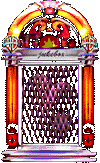 (click to view ==> "Do You Remember...?"
---

A Video Trip Down 1950s Memory Lane
click this link =>. Memory Lane
---
AMAZING PERFECTLY TIMED MILITARY PHOTOS
(click on link title above)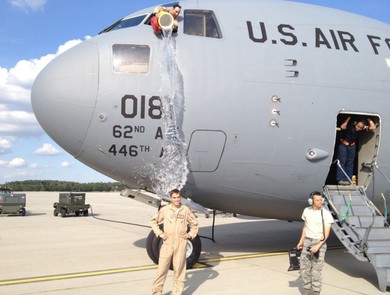 ---