ODESSA High School, Odessa, TX
"CLASSES OF 1958 & 1959"
Odessa High School 1958 & 1959
This "IS" and Will Always Be a "FREE" Web Site!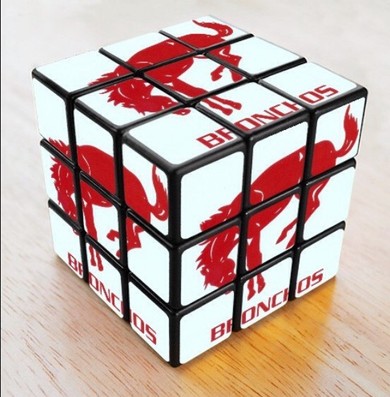 ---
---
TO ACCESS OTHER
"ODESSA HIGH SCHOOL" SITES:
CLICK ==> Facebook OHS 1958 Group
CLICK ==> Facebook OHS 1959 Group
CLICK ==> OHS 1959 Website
CLICK ==>OHS 1959 Classmate Directory
---
"BRONCHOS"
June Birthdays
---
---
HAPPY BIRTHDAY,
CLASSMATES
May You Enjoy Many More!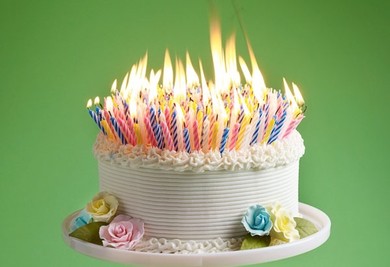 ---
---
Dawn Mills Bradley 6-4
---
Charles Greener 6-3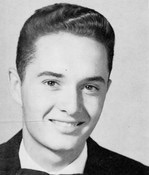 ---
Martha McAnally Shafer 6-6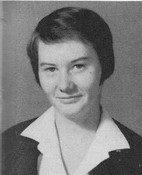 ---
Teresa Jo Rhodes Ford 6-8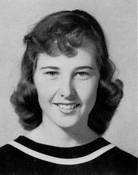 ---
Kathryn Moriarty Killeen 6-11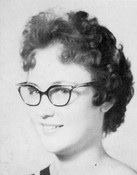 ---
Jerry McChristian 6-12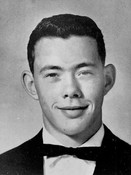 _______________________________________
Margo Melton Campbell 6-14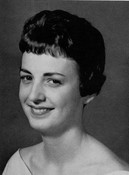 ---
Bobby Cheairs 6-19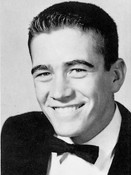 ---
Bryan Gleaton 6-19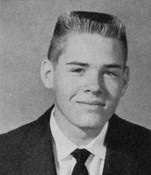 ---
Ronald Berry 6-21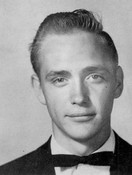 ---
Marvin De Bolt 6-21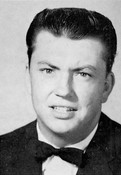 ---
Jon Markham 6-22
(b 6-22-1940 - - d 5-30-2017)
Click ==> Obituary and Services Information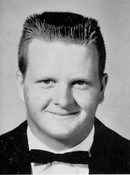 ---
Judy Locke Ferguson 6-23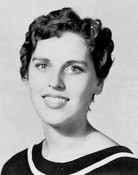 ---
Marvin McNeil 6-23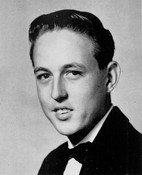 ---
Eddie Williams 6-26

---
---
Click Here for ==> Ipad Larger Graphics
---
---
---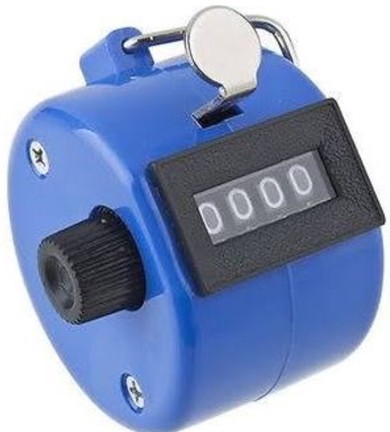 "There have been 213,028 visits to OHS Class of 1958 & 1959 website since it was launched on 3/31/2009"
---
---
THE IDEAL "BRONCHO" BBQ
Click ==> for Larger Image
---
---
DIARY OF A NEW TEXAS RESIDENT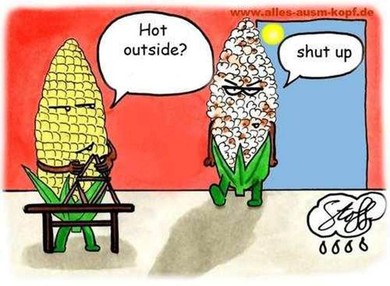 May 16th:
Just moved to Texas ! Now this is a state
that knows how to live!! Beautiful sunny
days and warm balmy evenings. It is
beautiful. I've finally found my home.
I love it here.
June 14th:
Really heating up. Got to 100 today. Not
a problem. Live in an air-conditioned
home, drive an air-conditioned car.
What a pleasure to see the sun everyday
like this. I'm turning into a sun worshipper.
June 30th:
Had the backyard landscaped with
western plants today. Lots of cactus
and rocks. What a breeze to maintain.
No more mowing the lawn for me.
Another scorcher today, but I love it here.
July 10th:
The temperature hasn't been below 100
all week. How do people get used to
this kind of heat? At least, it's kind of
windy though. But getting used to the
heat is taking longer than I expected.
July 15th:
Fell asleep by the community pool. Got
3rd degree burns over 60% of my body.
Missed 3 days of work. What a dumb
thing to do. I learned my lesson though.
Got to respect the ol' sun in a climate
like this.
July 20th:
I missed Lomita (my cat) sneaking into the car when I left this morning. By the time I got back to the hot car at noon, Lomita had died and swollen up to the size of a shopping bag, then popped like a water balloon. The car now smells like Kibbles and Shits. I learned my lesson though. No more pets in this heat. Good ol' Mr. Sun strikes again.
July 25th:
The wind sucks. It feels like a giant
freaking blow dryer!! And it's hot as hell.
The home air-conditioner is on the fritz
and the AC repairman charged $200 just
to drive by and tell me he needed to
order parts.
July 30th:
Been sleeping outside on the patio for
3 nights now. $325,000 house and I can't
even go inside. Lomita is the lucky one.
Why did I ever come here?
Aug. 4th:
Its 115 degrees. Finally got the
air-conditioner fixed today. It cost $500
and only gets the temperature down to 85.
I hate this stupid state.
Aug. 8th:
If another wise ass cracks, 'Hot enough
for you today?' I'm going to strangle him.
Damn heat. By the time I get to work,
the radiator is boiling over, my clothes
are soaking wet, and I smell like
baked cat!!
Aug. 9th:
Tried to run some errands after work.
Wore shorts, and when I sat on the seats
in the car, I thought my ass was on fire.
My skin melted to the seat. I lost 2
layers of flesh and all the hair on the
back of my legs and ass . . Now my car
smells like burnt hair, fried ass, and
baked cat.
Aug 10th:
The weather report might as well be a damn recording. Hot and Sunny. Hot and Sunny. Hot and Sunny. It's been too hot to do shit for 2 damn months and the
weatherman says it might "Really" warm up next week. Doesn't it ever rain in this damn state? Water rationing will be next, so my $1700 worth of cactus will just dry up and blow over. Even the cactus can't live in this damn heat.
Aug. 14th:
Welcome to

HELL

! Temperature got
to 115 today. Cactus are all dead.
Forgot to crack the window and blew
the damn windshield out of the car.
The installer came to fix it and guess
what he asked me??? "Hot enough
for you today?"
My sister had to spend $1,500 to bail
me out of jail. Freaking Texas. What
kind of a sick demented idiot would
want to live here??
Will write later to let you know how
my assault trial goes.
---
---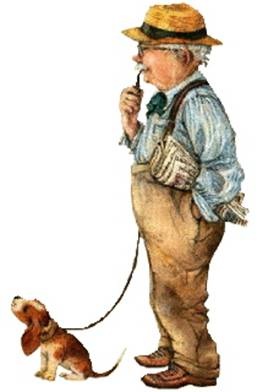 Ramblings of a Retired Mind!
I was thinking about how a status symbol of today is one of those cell phones that everyone has clipped onto their belt or purse. I can't afford one. So, I'm wearing my garage door opener.
I also made a cover for my hearing aid and now I have what they call blue teeth, I think.
You know, I spent a fortune on deodorant before I realized that people didn't like me anyway.
I was thinking that women should put pictures of missing husbands on beer cans!
I was thinking about old age and decided that old age is 'when you still have something on the ball, but you are just too tired to bounce it.'
I thought about making a fitness movie for folks my age, and call it 'Pumping Rust'.
I've gotten that dreaded furniture disease. That's when your chest is falling into your drawers!
When people see a cat's litter box, they always say, 'Oh, have you got a cat? Just once I want to say, 'No, it's for company!'
Employment application blanks always ask who is to be notified in case of an emergency. I think you should write, 'A Good Doctor'!
I was thinking about how people seem to read the Bible a whole lot more as they get older. Then, it dawned on me. They were cramming for their finals.
As for me, I'm just hoping God grades on the curve.
Enjoy Your Days & Love Your Life, Because Life is a Journey to be Savored.
THIS LIFE IS NOT A
"DRESS REHEARSAL".
---
REMEMBER THESE FROM 1958?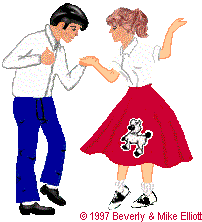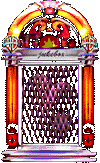 (click to view ==> "Do You Remember...?"
---

A Video Trip Down 1950s Memory Lane
click this link =>. Memory Lane
---
AMAZING PERFECTLY TIMED MILITARY PHOTOS
(click on link title above)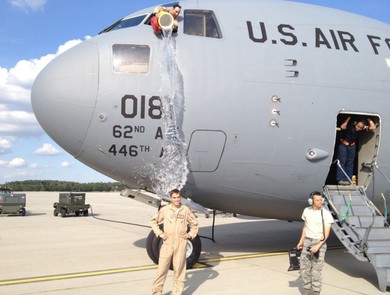 ---