ODESSA High School, Odessa, TX
"CLASSES OF 1958 & 1959"
In Memory
Thomas (Tad) Jones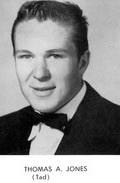 Thomas

Alexander

"Tad"

Jones

III (OHS 1958)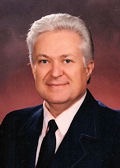 ODESSA: Thomas Alexander "Tad" Jones III, 74, of Odessa, died Monday, Oct. 20, 2014, at his home in Odessa.
He was born in Cisco, TX on October 26, 1939 to the late Thomas Alexander Jones, Jr. and Christine Dalah (Eoff) Jones. He was a substitute school teacher.

He is survived by his niece and nephew Cathy Cagle Miller and Chris Cagle of Odessa.

His parents and his sister Kay Loy Cagle, precede him in death.

Graveside memorial services will be scheduled at a later date at Sunset Memorial Gardens. Arrangements are by Acres West Funeral Chapel and Crematory.

Published in Odessa American on Oct. 23, 2014