ODESSA High School, Odessa, TX
"CLASSES OF 1958 & 1959"
In Memory
Rosemary Lawson (Harper)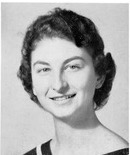 ROSEMARY LAWSON HARPER
Subject: The passing of Rosemary Lawson Harper
"Thursday I received the sad news of the passing of a dear friend, Rosemary Lawson Harper. One of her daughters had received my forwarded Christmas card and wrote to tell me that Rosemary had passed away in July after a year long battle with cancer. This past year we had not communicated, and I regret that. Rosemary was such a dear lady."
Sincerely,
Jane Moore Bynum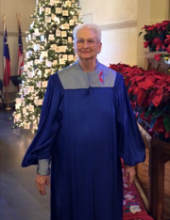 Obituary for Rosemary Lawson Harper
Rosemary Harper, 77. Our beloved Mother, Grandmother, Great-grandmother, Aunt, Cousin, and dear friend passed away on July 8, 2017. Her parents moved from East Texas to Post in the late 1930s to run a grocery store so Rosemary was born in a Lubbock hospital on March 3, 1940. The family soon moved to Odessa for her father to start his own IGA called Lawson Foods. Rosemary started playing the piano at the age of 4 seated next to her mother at First United Methodist Church in Odessa where her motherMary was the Organist. She also helped her dad at the grocery store. She began singing in the church choir and continued to be involved in church choirs until falling ill in 2016. She sang and played the piano in recitals and later sang in the Odessa High School choir and later the Odessa College Choir.

One of her favorite memories was a tour that the OC choir took throughout Mexico, and she especially liked Monterrey. She sang with the young Larry Gatlin (of the Gatlin Brothers) with the OC choir. After college attaining her associate degree in English, she married and moved to San Angelo. She worked at News Photo, now called Taylor Publishing, doing yearbook design, and she loved writing down the funny names she came across. She also played the piano at various places including the Furr's Cafeteria located in the Hemphill Wells Building and FL's Restaurant. She began working at the Standard Times in the mid-1980s and worked there for over 20 years. She was a member of Trinity United Methodist Church for decades where she played the piano, sang and often led the choir, and took on the organist position for a while. She later joined First United Methodist Church and was actively involved in the choir and music. She served on numerous boards in the Methodist Church, and especially loved the United Methodist Women's Group. She played for the Cokesbury singers and nursing homes in San Angelo.

Her life was church but with the sole purpose of cheerfully serving the Lord. Her faith was unwavering and it made her happy. She loved creating a joyful noise and especially "peppy" hymns. She was a giving, caring person welcoming all and knew no stranger. She baked hundreds of sheet cakes, banana bread loaves, and pound cakes taking them to anyone that had a birthday or if she was just thinking of you. She played for so many weddings, sing-a-longs, choir groups, revivals, and funerals. She was a fearless performer always saying, "If you mess up, keep smiling and no one will know." She enjoyed visiting her family in Dallas and going with them to Neiman-Marcus to "look around" She also enjoyed going to family reunions and visiting with everyone.

Rosemary is preceded in death by her parents Ashley and Mary Lawson and sister Linda. She is survived by 2 daughters Maryellen Harper (fiance Jay Absher) of Flatonia, Texas and Samye O'Neill (husband Michael) of San Angelo. Granddaughters Erin Williams O'Kelley, Megan Williams, and Hannah O'Neill. Great-granddaughter Karley O'Kelley. Close Cousins Billie Blasdell, Frances Ann Sneed, Joy Moore Burrell. and Joann Moore Walsh. Nephew Johnny Lawson. Close Nieces Charla Berry Masters (daughter Mylie) and Chrystal Berry Hawkins. Best Friends Pat Steigrtwalt and Arnetta Cooper.

A special thank you to Rosemary's doctors and the staff at Shannon Medical Center, Regional Cancer Treatment Center, Pam and Crystal with St. Gabriel Hospice, and Baptist Memorial.

In Lieu of flowers, the family has requested donations in Rosemary's memory to First United Methodist Church in San Angelo, St. Gabriel Hospice (3157 Executive Dr, 76904), or any organization that is important to you.

Rosemary's life celebration service will be held on Friday, July 14, 2017 at 2:00 pm at First United Methodist Church in San Angelo, and one of her wishes was for attendees to wear bright, cheerful colors. Her ashes will be places along with her sisters at the ranch when the blue bonnets bloom in the spring.

Family and friends can sign the online register book at Harper Funeral Home | San Angelo, TX
http://www.harper-funeralhome.com/obituaries/Rosemary-Lawson-Harper?obId=2035188#/obituaryInfo