ODESSA High School, Odessa, TX
"CLASSES OF 1958 & 1959"
In Memory
Gary Lincoln Watson
GARY L. WATSON, OHS 1958
(b 2-12-1940 - - d 5-6-2016)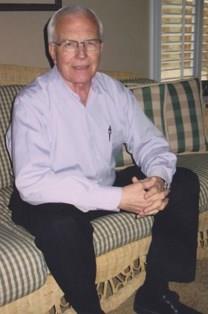 "I have fought the good fight, I have finished the race. I have kept the faith." II Timothy 4:7

Gary Lincoln Watson, 76, passed from this life to his eternal home on Friday, May 6, 2016, at his home in Odessa.
Gary was born in Odessa at the Wood Hospital, 5th & Texas, on February 12, 1940. His parents were Florine and Terrell Watson. Gary married Louise Boling on Saturday, September 2, 1961, at First Baptist Church in Odessa. They were privileged to experience over fifty-four wonderful years of marriage. God blessed their union with three fine sons, Dal Watson, Nolan Watson and Zane Watson.

Gary attended Odessa schools from 1946 to 1958, when he graduated from Odessa High School. At OHS he was a member of the student council and participated in track. He was selected by the faculty to attend Boys State after his junior year.

Gary enrolled at Odessa College the fall of 1958, pursing a degree in civil engineering. While at OC he was president of the student council. He earned an associate degree in 1960. Gary then entered the University of Texas at Austin. Gary and Louise returned to Odessa in 1964, where Gary began his 36 ½ year career at the Texas Highway Department now known as the Texas Department of Transportation. His last title there was Public Transportation Coordinator.

Gary enjoyed running, hiking and being outdoors. Living in remote West Odessa Gary spent many hours walking the dirt roads and enjoying the wide open spaces. Perhaps his greatest love beside family and friends was teaching children in Sunday School. For 48 ½ years he did just that at First Baptist Church.

Gary's health began to decline in 2011. He was diagnosed with neurological dementia and then in 2013, with Primary Progressive Aphasia and Parkinson's.

His parents preceded him in death. Gary is survived by his wife, Louise; his sons and daughters-in-law, Dal and Linda Watson of Midland, Nolan and Connie Watson of Lubbock, and Zane and Stephanie Watson of Fort Worth; and his seven grandchildren, Melanie Watson Julian and her husband, Wes, of Midland, Will Watson of Midland, Luke Watson of Midland, McKaleigh Watson of Lubbock, Landry Watson of Lubbock, Jack Watson of Fort Worth and Lucy Watson of Fort Worth; as well as, his three siblings and their spouses, Nancy and Carl Ross of Leona, Bob and Barbara Watson of Roswell, New Mexico, and Vic and Jean Ann Watson of Comanche and his in-laws, Carolyn and Jerry Poteet of Grand Prairie, and James Baker of Porter Ranch, CA. He is also survived by one aunt and numerous cousins, nieces and nephews.

Special thanks goes to Darlene Elder Care Services and especially Darlene and Yolanda for their outstanding care . Also providing excellent care was Star Hospice especially Carol and Terry.

Visitation will be held from 5:00 to 7:00 pm on Sunday, May 8, 2016, at Hubbard-Kelly Funeral Home.

Services will be held at 2:00 pm on Monday, May 9, 2016, in the Worship Center of First Baptist Church, with interment following at Sunset Memorial Gardens.

The family suggest memorial contributions be made to the Aphasia Center of West Texas, 5214 Thomason Dr. Midland, TX 79703, or First Baptist Church Children's Ministry, 709 N. Lee, Odessa, TX 79761.

Services entrusted to Hubbard-Kelly Funeral Home.
---
---
Copy & Paste the link below into your browser to access Gary's Photo Gallery at Hubbard-Kelly Funeral Home.
http://obits.dignitymemorial.com/dignity-memorial/obituary.aspx?n=Gary-Watson&lc=7510&pid=179908936&mid=6919425#