ODESSA High School, Odessa, TX
"CLASSES OF 1958 & 1959"
In Memory
Patti McGuire (Witt) (OHS 1959)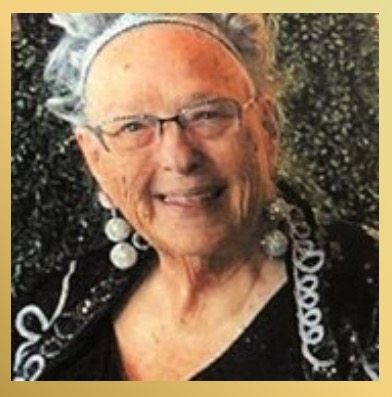 ODESSA - Patti McGuire Witt, 77, left this earth to fly with the Angels on Wednesday, July 4, 2018, after being diagnosed 5 days before with cancer. She was born May 1, 1941, in Ft. Worth, Texas to Dr. C.E. "Micky" McGuire and Martha Pauline Spoerl "Polly" McGuire. The family moved to Odessa in the early 1950's to begin her father's long career as an optometrist. Patti attended Sam Houston Elementary, Bowie Jr High and Odessa High School where she met and married Curtis N. Witt. She was a full time mom who's home had an open door to everyone and was the hang out for all her children's' friends. She would fix lunch or after school snacks for all their friends and hosted many of her children's functions. Many thought of Patti as their second mom. She was an active Room Mother, Girl Scout Leader and was involved in the Band and Football Booster Clubs. She never missed a game, practice or performance of any kind her children or grandchildren. She and Curtis started Basin Candy and Tobacco Company After raising their children, she worked in the office.

After her divorce, she began her 10-year career at the Ector County District Clerks Office as a Deputy District Clerk. She was the first to be responsible for transferring all the legal files of that office onto computers to help save space at the courthouse. She also helped with many adoption home studies. All her co-workers and even the Judges knew they could come by her desk for a smile, some kind words and a piece of candy anytime. After retirement, she decided to supplement her income by becoming a Stream Independent Associate. She achieved and was promoted all the way to Senior Director in the company with 175 downline associates. She has made so many friends through Stream who are now a part of her family.

Her hobbies included traveling all over the world, meeting new people, working her Stream business, being a professional shopper and playing Bridge with her long time BFF of over 50 years, Brenda Leonard. She was most happy when she and her family and friends were all together. She loved cooking for large gatherings and spending time making memories with all of them. To know Patti was to love her. Everyone couldn't wait to see what bling she would be wearing each day. Her favorite color was "sparkle" and she loved collecting Peacocks. She made everyone she met feel that they were special and important.

She is preceded in death by her parents, her brother Charles McGuire and he father of their children, Curtis Witt.

She leaves behind to cherish her memories, her daughters, Paula Williams and husband Donald and JimAnn Mosley and Greg. Her sons, Dee Witt and wife Kathy and Chuck Witt and wife Carmen. She leaves six grandchildren, Kimber Suftko and husband Glenn, Kris Williams, Katie Williams and Edward, Kyle Witt and fiance Angie Houston, and daughters Kamryn & Kynzlee and Caleb Witt and wife Amye and Sarah Low. She also had three great grandchildren, Kloe Lowe, Kaia Williams, and Kaden Witt. Also her special ex daughter in law, Tami Greenwell and her husband John & daughter, Hannah and many cousins.

Special thanks to Home Hospice for making her transition as peaceful as possible.

Memorials can be made to Home Hospice or any charity of your choice
.

A Celebration of her life will be held on Saturday, August 18, 2018 at 2pm at First Baptist Church-Odessa officiated by Pastor and longtime family friend Wally Schiwart.
Published in Odessa American on July 8, 2018