ODESSA High School, Odessa, TX
"CLASSES OF 1958 & 1959"
In Memory
Joe Howard Young (1959)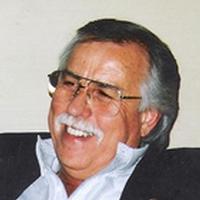 Joe Young, 76, went to be with his Lord and Savior early Tuesday morning, November 8, 2016 in Guthrie, OK, after a near 12 year battle with Parkinson's disease.

He was born on November 2, 1940 to Howard and Dolores Young in Albany, TX. In 1959, Joe graduated from Odessa High School in Odessa, TX. He married Sue Thompson of Odessa, TX on January 2, 1961, and together they had two children, Pete Young of Tulsa and Julie Wright of Guthrie.

In 1964, Joe became a part owner of Modern Home Appliance in Oklahoma City, OK. He dedicated himself to serving the Oklahoma City metro area for nearly 50 years.

Joe's true passion was for the Oklahoma Quarter Hose Association (OQHA) and the American Quarter Horse Association (AQHA). He was elected to the AQHA Board of Directors in 1984 and served continuously for 25 years. He served on the AQHA nomination and credentials committee continuously since 1987 and the Amateur Committee for 23 years and was chairman of that committee from 1993-1995. Joe was elevated to AQHA Honorary Vice-President in 1996 and inducted into the OQHA Hall of Fame in 2009.

He was preceded in death by his parents, Howard and Dolores Young. He is survived by his wife of 55 years, Sue, of the home; two children, Pete Young of Tulsa, Julie Wright and her husband David of Guthrie; his sister Teresa Maroney and her husband Ronnie of Guthrie; four grandchildren, Heather Carlock, Tiffany Plagens, Zac Wright and Rachel Young; two great-grandchildren; and a host of other family and friends.

A funeral service organized by Smith-Gallo Funeral Home will be held at First Southern Baptist Church in Guthrie, OK on Saturday, November 12, 2016 at 2:00 P.M. Interment will follow at Harmony Cemetery.

In lieu of flowers, donations may be made in Joe's name to Crossroads Clinic at P.O. Box 433, Guthrie, OK 73044 or FriendsofCrossroads.org.

The family would like to extend a heartfelt thanks to Companion Home Health and Hospice and the special jewels at Willow Creek.

Joe loved spending time with his family. His laughter, smile and sense of humor will be greatly missed by all who knew him.

Visitation will be held Friday, 4:00 P.M. – 8:00 P.M.