ODESSA High School, Odessa, TX
"CLASSES OF 1958 & 1959"
In Memory
Jan Tillinghast (Spann)

Edith Jan Tillinghast Spann
(b 4-8-1940 - - - d 12-15-2016)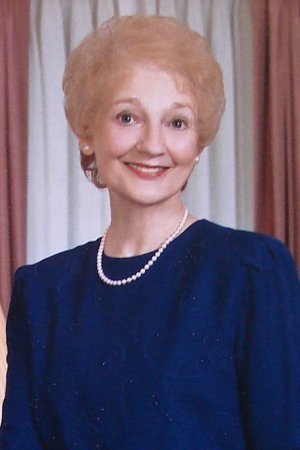 Edith Jan Tillinghast Spann, 76, of Duncanville, Texas died Thursday, Dec. 15, 2016 in Norman, Okla. She was born April 8, 1940 in Big Spring, Texas, to George Oliver Tillinghast and Loura Velma Barnard Tillinghast. Jan was an elementary school teacher and enjoyed genealogy, but her dream job was to be a wife and mother - a profession in which she most definitely excelled, and her strong Christian faith guided her every step of the way. She was preceded in death by her parents and her brother, George Barnard Tillinghast.
Survivors include her husband, Carry Edward Spann; her son, Matthew Edward Spann and wife LuSinda Jane Haskins Spann of Enid, Okla.; daughter, Beverly Carryl Spann Theige and husband Joseph Emil Theige of Norman, Okla.; grandsons, Paul Edward Spann of Oklahoma City, Okla., and Caleb Nathaneal Spann of Enid, Okla.; granddaughters Karrington LaShell Spann Swadley and husband Ian Tyler Swadley of Kansas City, Kan., Lydia Carol Spann of Waco, Texas., and Samantha Grace Theige of Norman, Okla.; and one great-granddaughter Lily Grace Swadley of Kansas City, Kan., as well as many cousins, nieces, nephews, and other beloved family and friends.
Visitation will be on Sunday, Dec. 18, 2016, noon-2 p.m., Roller-Ballard Funeral Home, 306 S Main, Benton, Ark. 72015 (501-315-4047). Interment will follow at 3 p.m. at McPherson Cemetery, Sardis, Ark., officiated by Matthew Spann. Her memorial service will be on Tuesday, December 20, 2016, 2 pm, Duncanville's First Baptist Church, 323 W Wheatland Rd, Duncanville, Texas, 75116, officiated by Keith Brister.
In lieu of flowers, Jan asked that donations be made to the Edward & Jan Spann Scholarship Fund, Dallas Baptist University, 3000 Mountain Creek Parkway, Dallas, Texas 75211.
Online guestbook www.rollerfuneralhomes.com/ballard.
INFORMATION ANNA BURCH EVANS PROVIDED FROM BAYLOR UNIVERSITY.
This is the information from the Baylor Magazine:
"Edith Jan Tillinghast Spann, died Dec. 15, 2016, at age 76. Spann was an elementary school teacher and enjoyed genealogy. She served as a missionary of the Foreign Mission board in Brazil for the Southern Baptist Convention. She aided her husband in founding a department of sacred music at a Baptist Seminary in Sao Paulo. Spann was honored with a "Ruth Award" for her work with the Women's Advisory Board of Dallas Baptist University. She is survived by her husband Dr. Carry Edward Spann; children Dr. Matthew Edward Spann, BS '84, and Beverly Carryl Spann Theige, BM '90; four grandchildren; and a great-granddaughter."
---
---

This poem depicts some of Jan's most endearing traits.

Edith Jan Tillinghast Spann…her name rings true

Truly the nicest, sweetest, most caring person
To grace the lives of anyone they ever knew
An intelligent woman of grace and beauty
Etiquette, manners and a kind word for you

Equipped with a quick sense of humor,
an eager laugh and smiling blue eyes.
Jan held a secret when playing scrabble or dominoes
A competitive streak, deeply disguised

If you knew Jan chances are very good
she whole-heartedly prayed for you.
A legacy of love which lives with us here
And a Godly example for us to pursue

Her family was like jewels to her
Individuals who all fit together as a whole
She uplifted each person one by one
Passing encouragement to each soul

She rooted hard for her Baylor Bears
Her west Texas drawl could sometimes be heard
She held opinions...too polite to share
Loved the color blue and just about any bird

a believer in Jesus, her Christ and Lord
Edith Jan Tillinghast Spann
Lived with grace, this race she ran
A true follower of the great I Am.
---
---