ODESSA High School, Odessa, TX
"CLASSES OF 1958 & 1959"
In Memory
Loretta Kelley (Thompson (1959))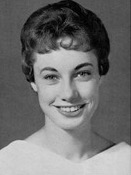 Loretta Kelley (Thompson), OHS 1959
(b 7-19-1941 - - d 4-1-2018)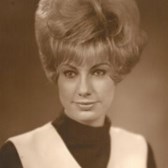 GATESVILLE - Loretta Thompson, age 76, of Gatesville, passed away Friday, March 30, 2018.

Memorial services will be held at 1:30 p.m., Sunday, April 8, 2017 at Scott's Funeral Home Chapel in Gatesville, with Edward Schaub officiating.

Loretta was born on July 10, 1941 in Monahans, Texas to the late Otis and Louise Kelley. She grew up in Odessa, graduating from Odessa High School in 1959. She married George Thompson on January 26, 1968. They resided in Odessa, Lamesa and Boerne, until moving to Gatesville in 2001.

Loretta is survived by her husband, George Thompson; sons, Brett Thompson and wife, Becky, Tim Thompson; brother, Butch Kelley and wife, Charlotte; sister, Linda Kay Fuqua and husband, Joe; sister-in-law, Jan Dixon; two grandchildren, Tanner and Trenton Thompson.
Published in Odessa American on Apr. 5, 2018