ODESSA High School, Odessa, TX
"CLASSES OF 1958 & 1959"
Odessa High School 1958 & 1959
This "IS" and Will Always Be a "FREE" Web Site!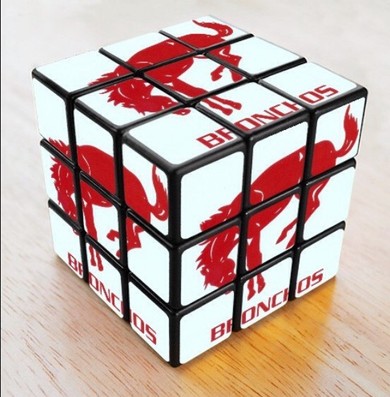 ---
---
TO ACCESS OTHER
"ODESSA HIGH SCHOOL" SITES:
Click => OHS'58 60th Reunion Photos
CLICK ==> Facebook OHS 1958 Group
CLICK ==> Facebook OHS 1959 Group
CLICK ==> OHS 1959 Website
CLICK ==>OHS 1959 Classmate Directory
click ==>John David Earnest Slide Show
---
THE OHS'59 60TH REUNION
Every five years, as summertime nears,
An announcement arrives in the mail,
"A reunion is planned; it will really be grand;
Make plans to attend without fail."
I'll never forget the first time we met;
We tried so hard to impress.
We drove fancy cars, smoked big cigars,
And wore our most elegant dress.
It was quite an affair; the whole class was there.
It was held at a fancy hotel.
We wined and we dined and we acted refined,
And everyone thought it was swell.
The men all conversed about who had been first
To achieve great fortune and fame.
Meanwhile, their spouses described their fine houses
And how beautiful their children became.
The homecoming queen, who once had been lean,
Now weighed in at one-ninety-six.
The jocks who were there had all lost their hair,
And the cheerleaders could no more do kicks.
No one had heard about the class nerd
Who'd guided a spacecraft to the moon;
Or poor little Jane, who'd always been plain;
She married a shipping tycoon.
The boy we'd decreed "most apt to succeed"
Was serving ten years in the pen,
While the one voted "least" now was a priest;
Shows you can be wrong now and then.
They awarded a prize to one of the guys
Who seemed to have aged the least.
Another was given to the grad who had driven
The farthest to attend the feast.
They took a class picture, a curious mixture
Of beehives, crew cuts and wide ties.
Tall, short or skinny, the style was the mini;
You never saw so many thighs.
At our next get-together, no one cared whether
They impressed their classmates or not.
The mood was informal, a whole lot more normal;
By this time we had all gone to pot.
It was held out-of-doors, at the lake shores;
We ate hamburgers, coleslaw and beans.
Then most of us lay around in the shade,
In our comfortable T-shirts and jeans.
By the 40th year, it was abundantly clear,
We were definitely over the hill.
Those who weren't dead had to crawl out of bed,
And be home in time for their pill.
And now I can't wait; they've just set the date;
Our OHS'59 60th is coming, I'm told.
It should be a ball, they've rented a hall
At the Shady Rest Home for the old.
Repairs have been made on my hearing aid;
My pacemaker's been turned up on high.
My wheelchair is oiled, my teeth have been boiled;
And I've bought a new wig and glass eye.
I'm feeling quite hearty, I'm ready to party;
I'll dance 'til the dawn's early light.
It'll be lots of fun; I just hope there is one
Other person who gets there that night.
(Author Unknown)





---









"OHS'59 60th REUNION"
(From Joyce McCarty Greenlee, OHS'59, 4-10-19)
"Heads up! It is official. OHS Class of 1959 will have their 60th reunion in Odessa at the Elegante on September 21, 2019. We will also be meeting impromptu on September 20 at the Shrimpboat. Registration forms for the Saturday meetings will be forthcoming. I will also be talking to the Shrimpboat folks about Friday night. As in the past couple of years, the Friday night meal will not be a part of the "formal" reunion, but just as much fun. PLAN now to be a part. We never know when our last reunion will be. And we also know that the best laid plans of man don't always work out as planned. However, as one of our classmates has said, "If the good Lord's willing and the creek don't rise, I will be there!"
Click to access => MCM Elgante Hotel Odessa
Click to access => OHS'59 Registration Form
Click to access => OHS'59 58th Reunion Photos
Click to access => OHS'59 55th Reunion Photos
---
---
---
Odessa High School
BRONCHOS
September Birthdays
---
---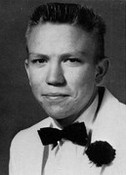 Jack Gilbert (1959) 9-1
---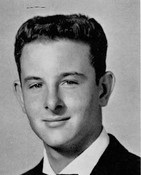 George Hollis 9-3
---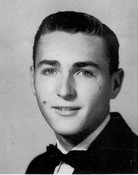 Lee Wain Pursley 9-7
---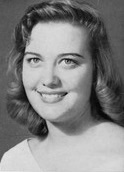 Patricia Shortes Doyal (1959) 9-9
---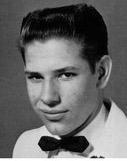 Bill Crisp 9-10
---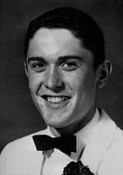 DeWain Rhodes (1959) 9-15
---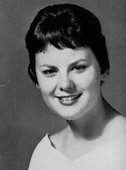 Mary Graham Harragan (1959) 9-16
---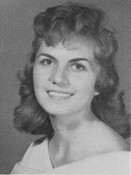 Ida Sue Vaden Horn (1960) 9-16
---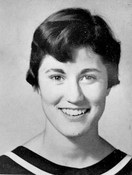 Betty Jo Shacklett Gerig 9-19
---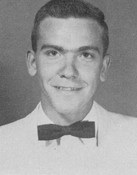 George Stallings (1960) 9-20
---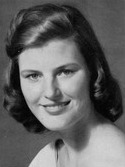 Dorothy Ritchey Witt (1959) 9-22
---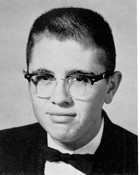 C. J. "Pete" Peters 9-23
---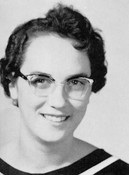 Delores Coker Robertson 9-24
---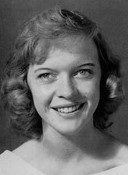 Gwen Daniel Goodpasture (1959) 9-25
---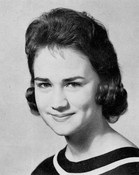 Freddie Langston Thorpe 9-25
---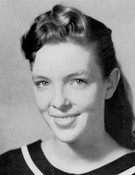 Ida Gwen Braly Tyson Blankenship 9-27
---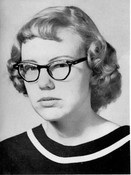 Carla Jean Gaskill Waddell 9-29
---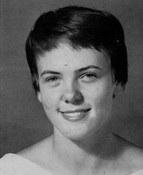 Jane Murrell Hext (1959) 9-30
---
---
DIARY OF A NEW TEXAS RESIDENT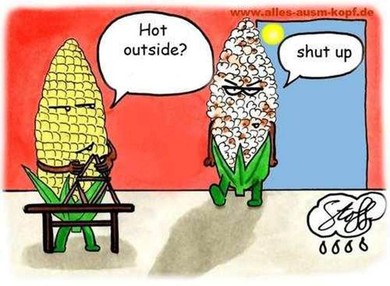 May 16th:
Just moved to Texas ! Now this is a state
that knows how to live!! Beautiful sunny
days and warm balmy evenings. It is
beautiful. I've finally found my home.
I love it here.
June 14th:
Really heating up. Got to 100 today. Not
a problem. Live in an air-conditioned
home, drive an air-conditioned car.
What a pleasure to see the sun everyday
like this. I'm turning into a sun worshipper.
June 30th:
Had the backyard landscaped with
western plants today. Lots of cactus
and rocks. What a breeze to maintain.
No more mowing the lawn for me.
Another scorcher today, but I love it here.
July 10th:
The temperature hasn't been below 100
all week. How do people get used to
this kind of heat? At least, it's kind of
windy though. But getting used to the
heat is taking longer than I expected.
July 15th:
Fell asleep by the community pool. Got
3rd degree burns over 60% of my body.
Missed 3 days of work. What a dumb
thing to do. I learned my lesson though.
Got to respect the ol' sun in a climate
like this.
July 20th:
I missed Lomita (my cat) sneaking into the car when I left this morning. By the time I got back to the hot car at noon, Lomita had died and swollen up to the size of a shopping bag, then popped like a water balloon. The car now smells like Kibbles and Shits. I learned my lesson though. No more pets in this heat. Good ol' Mr. Sun strikes again.
July 25th:
The wind sucks. It feels like a giant
freaking blow dryer!! And it's hot as hell.
The home air-conditioner is on the fritz
and the AC repairman charged $200 just
to drive by and tell me he needed to
order parts.
July 30th:
Been sleeping outside on the patio for
3 nights now. $325,000 house and I can't
even go inside. Lomita is the lucky one.
Why did I ever come here?
Aug. 4th:
Its 115 degrees. Finally got the
air-conditioner fixed today. It cost $500
and only gets the temperature down to 85.
I hate this stupid state.
Aug. 8th:
If another wise ass cracks, 'Hot enough
for you today?' I'm going to strangle him.
Damn heat. By the time I get to work,
the radiator is boiling over, my clothes
are soaking wet, and I smell like
baked cat!!
Aug. 9th:
Tried to run some errands after work.
Wore shorts, and when I sat on the seats
in the car, I thought my ass was on fire.
My skin melted to the seat. I lost 2
layers of flesh and all the hair on the
back of my legs and ass . . Now my car
smells like burnt hair, fried ass, and
baked cat.
Aug 10th:
The weather report might as well be a damn recording. Hot and Sunny. Hot and Sunny. Hot and Sunny. It's been too hot to do shit for 2 damn months and the
weatherman says it might "Really" warm up next week. Doesn't it ever rain in this damn state? Water rationing will be next, so my $1700 worth of cactus will just dry up and blow over. Even the cactus can't live in this damn heat.
Aug. 14th:
Welcome to

HELL

! Temperature got
to 115 today. Cactus are all dead.
Forgot to crack the window and blew
the damn windshield out of the car.
The installer came to fix it and guess
what he asked me??? "Hot enough
for you today?"
My sister had to spend $1,500 to bail
me out of jail. Freaking Texas. What
kind of a sick demented idiot would
want to live here??
Will write later to let you know how
my assault trial goes.
---
---
---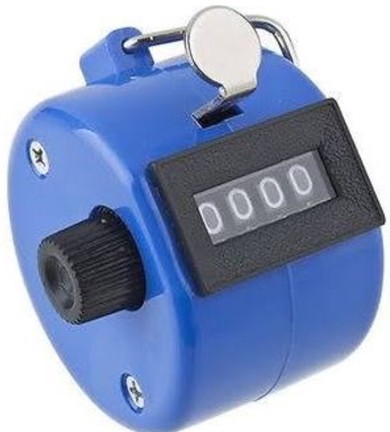 "There have been 245,412 visitors to OHS Class of 1958 & 1959 website since it was launched on 3/31/2009"
---
---
SURFIN' GRANNY
Granny used to make us cherry pies
and call us on the phone;
She would talk to us for hours,
now she leaves us all alone.
We miss her homemade biscuits
and I'll make this little bet —
If you want to contact Grandma,
you'll have to surf the net.
She used to be scared of a wee little mouse
Would scream if one got into her house;
Now she hugs one night and day
And would rather cuddle it than bake.
She served her time with diapers and dishes,
Now she can do whatever she wishes;
And if that means staying up half the night
To point arrows at icons -- that's really all right.
It's all so confusing, it makes her head ache,
A byte was something you'd take from a cake;
But, she's learning more about it now
Her four year old grandchild showed her how.
She could explore the world from her chair
Though mostly, she plays solitaire;
But, that's okay, she doesn't care
About the weather in Zaire.
She's on her e-mail network with all
the e-friends she can get,
So if you want to talk to Grandma,
you'll have to surf the net.
You won't believe the nuts she's met'
Though what she'd really like to know
Is where are those other grannies
who like to quilt and sew?
Granny's never surfed at Malibu
or caught a wave at Waikiki.
She's never seen a surf board;
'hang ten' means nothing, you see.
She's never met a beach bum.
to her 'Moon Doggie' is a pup;
But when she heads to her computer,
you know the 'surf'n is up'.
Grandma's getting older and
her eyes are getting dim;
Her random access memory is
half of what it's been.
When St. Peter comes to call,
she'll say "I can't go quite yet";
He'll have to wait on Grandma,
'cause Granny's still surfin' the net.
---
WHAT IT WAS WAS FOOTBALL
by Andy Griffith
To Play! Click The "Play" Button ( l> ) above.
---