ODESSA High School, Odessa, TX
"CLASSES OF 1958 & 1959"








"OHS'59 60th REUNION"
(From Joyce McCarty Greenlee, OHS'59, 4-10-19)
"Heads up! It is official. OHS Class of 1959 will have their 60th reunion in Odessa at the Elegante on September 21, 2019. We will also be meeting impromptu on September 20 at the Shrimpboat. Registration forms for the Saturday meetings will be forthcoming. I will also be talking to the Shrimpboat folks about Friday night. As in the past couple of years, the Friday night meal will not be a part of the "formal" reunion, but just as much fun. PLAN now to be a part. We never know when our last reunion will be. And we also know that the best laid plans of man don't always work out as planned. However, as one of our classmates has said, "If the good Lord's willing and the creek don't rise, I will be there!"
Click to access => MCM Elgante Hotel Odessa
Click to access => OHS'59 Registration Form
Click to access => OHS'59 58th Reunion Photos
Click to access => OHS'59 55th Reunion Photos
---
---
Odessa High School 1958 & 1959
This "IS" and Will Always Be a "FREE" Web Site!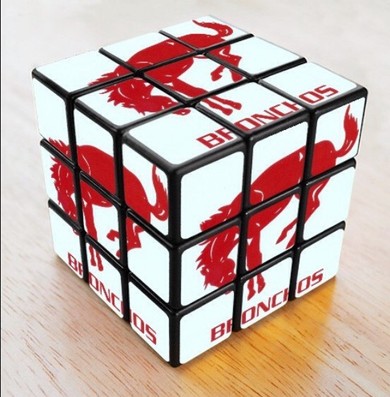 ---
---
TO ACCESS OTHER
"ODESSA HIGH SCHOOL" SITES:
Click => OHS'58 60th Reunion Photos
CLICK ==> Facebook OHS 1958 Group
CLICK ==> Facebook OHS 1959 Group
CLICK ==> OHS 1959 Website
CLICK ==>OHS 1959 Classmate Directory
---
"BRONCHOS"
April Birthdays
---
---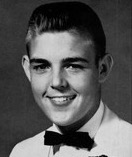 Harold "Sandy" Whitely 4-1
---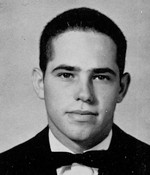 Melvin "Sonny" Webb 4-5
---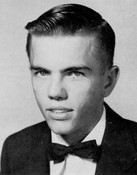 Jerry Isbell 4-7
---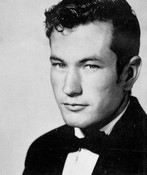 John Trotter 4-11
---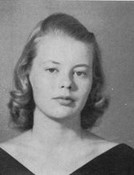 Beth (Dorothy Cochran) Childs 4-19
---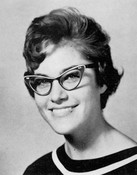 Virgie Lou Smith Boyd 4-20
---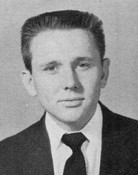 Jerry Hightower 4-22
---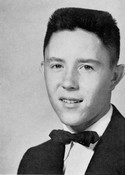 Don Jones 4-23
---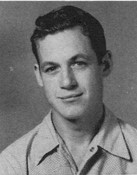 Gary Boyd 4-24
---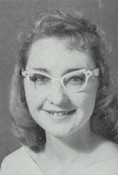 Sandra Lee Trippet Maxwell 4-26
---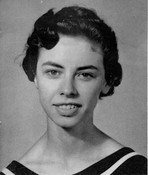 Rosemary Webb Graves 4-26
---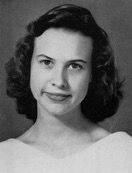 Suzanne Tucker Brewer 4-28
---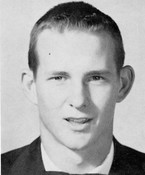 Richard Alsup 4-29
---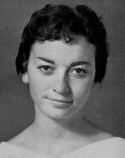 Lana Pittman Carouthers 4-29
---
---
---
---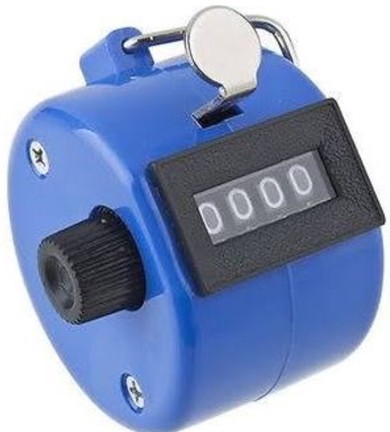 "There have been 236,485 visitors to OHS Class of 1958 & 1959 website since it was launched on 3/31/2009"
---
---
Life Lessons from Football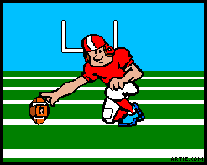 #1 'Football is only a game. Spiritual things are Eternal. Nevertheless, Beat Texas' - Seen on a church sign in Arkansas prior to the 1969 game.
#2. 'The man who complains about the way the ball bounces is likely to be the one who dropped it.' - Lou Holtz / Arkansas
#3. 'When you win, nothing hurts.' - Joe Namath/ Alabama/ NY Jets
#4.. 'Motivation is simple. You eliminate those who are not motivated.' - Lou Holtz / Arkansas
#5. 'A school without football is in danger of deteriorating into a medieval study hall.' - Frank Leahy / Notre Dame
#6.. 'I don't expect to win enough games to be put on NCAA probation. I just want to win enough to warrant an investigation.' - Bob Devaney / Nebraska
#7. 'You can learn more character on the two-yard line than anywhere else in life.' - Paul Dietzel / LSU
#8. 'It's kind of hard to rally around a math class.' - Bear Bryant / Alabama
#9. 'I make my practices real hard because if a player is a quitter, I want him to quit in practice, not in a game.' - Bear Bryant / Alabama
#10. 'There's one sure way to stop us from scoring---give us the ball near the goal line.' - Matty Bell / SMU
#11. 'Lads, you're not to miss practice unless your parents died or you died.' - Frank Leahy / Notre Dame
#12. 'I never graduated from Iowa , but I was there for two terms - Truman's and Eisenhower's.' - Alex Karras / Iowa / Detroit Lions
#13. 'My advice to defensive players: Take the shortest route to the ball and arrive in a bad humor.' -Bowden Wyatt / Tennessee
#14. 'I could have been a Rhodes Scholar, except for my grades.' - Duffy Daugherty / Michigan State
#15. 'Always remember...Goliath was a 40 point favorite over David.' - Shug Jordan / Auburn
#16. 'They cut us up like boarding house pie. And that's real small pieces.' - Darrell Royal / Texas
#17 'Show me a good and gracious loser, and I'll show you a failure.' - Knute Rockne / Notre Dame
#18.. 'They whipped us like a tied up goat.' - Spike Dykes / Texas Tech
#19. "I asked Darrell Royal, the coach of the Texas Longhorns, why he didn't recruit me and he said: 'Well, Walt, we took a look at you and you weren't any good" Walt Garrison/Oklahoma State /Dallas Cowboys
#20. 'Son, you've got a good engine, but your hands aren't on the steering wheel.' - Bobby Bowden / Florida State
#21. 'Football is not a contact sport - it is a collision sport. Dancing is a contact sport.' - Duffy Daugherty / Michigan State
#22. After USC lost 51-0 to Notre Dame, his postgame message to his team: 'All those who need showers, take them.' - John McKay / USC
#23. 'If lessons are learned in defeat, our team is getting a great education.' - Murray Warmath / Minnesota
#24. 'The only qualifications for a lineman is to be big and dumb. To be a back, you only have to be dumb.' - Knute Rockne / Notre Dame
#25. 'Oh, we played about like three tons of buzzard puke this afternoon.' - Spike Dykes / Texas Tech
#26. 'It isn't necessary to see a good tackle. You can hear it.' - Knute Rockne / Notre Dame
#27. 'We live one day at a time and scratch where it itches....' - Darrell Royal / Texas
#28. 'We didn't tackle well today but we made up for it by not blocking..' - Wilson Matthews / Little Rock Central High School
#29. 'Three things can happen when you throw the ball, and two of them are bad.' - Darrell Royal / University of Texas
#30. 'I've found that prayers work best when you have big players.' - Knute Rockne / Notre Dame
#31. 'Gentlemen, it is better to have died a small boy than to fumble this football.' - John Heisman (re: Heisman Trophy)
#32 DALLAS FANS HAVE NO IDEA THAT 50% OF THE TEAMS LOSE EVERY WEEK - CLH
---
THE IDEAL "BRONCHO" BBQ
Click ==> for Larger Image
---
---
---
Click on Title Above to Access.
(Video: "Toilets You Can Trust" by American Standard)
---
REMEMBER THESE FROM 1958?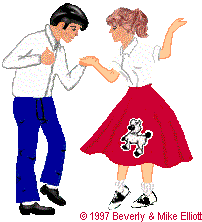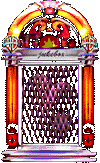 (click to view ==> "Do You Remember...?"
---

A Video Trip Down 1950s Memory Lane
click this link =>. Memory Lane
---
(Link provided courtesy of George Hollis)
Click on Title above to Access
---
(Link provided courtesy of George Hollis)
Click on Title above to Access
---
(Link provided courtesy of George Hollis
Click on Title above to Access
---
Click on Title above to Access
---
---
click=>Odessa Indoor Movie Theatres …1950s
---