ODESSA High School, Odessa, TX
"CLASSES OF 1958 & 1959"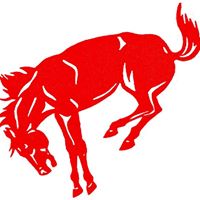 OHS Reunion Update

(updated 9-20-2018 by Richard Porter)
OHS Reunion, Oct 5-6, 2018.
"This reunion will be at our home in Rockwall, TX, at 1435 Meadows Dr., zip 75087, tele (972) 722-0733 on Fri and Sat Oct 5-6, 2018"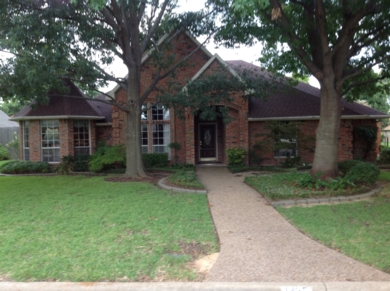 "We are are pretty much covered on the BBQ, drinks and tableware for the reunion. Some are bringing desserts. If any of you are specialists on potato salad, we could use that. I am going to make Italian Cole slaw and pinto beans. Each day I get an email from someone who is not going to be able to make it. Also I will get an email from someone who can make it so the number is uncertain (which is ok at our age). I suspect at least 30 will be here."
---
---
===== SCHEDULE ======
Friday 5 Oct. Meet either at our home around 5pm or at Joe Willy's on Hwy 205 (South Goliad) just north of I-30 in Rockwall at 6pm. I'll ask them to set a long table for us. I'll be the tall guy with all the white hair and beautiful blonde wife. We will plan to return to our home for a visit in the Shores Golf Club development at 1435 Meadows Dr. It's pretty easy to find.
Saturday 6 Oct. Our home will be open to any and everyone who just want to chill out and visit. For those in good health and hearty disposition, the State Fair of Texas will be in full bloom as well as the TEXAS/OKLAHOMA game which we'll have on TV here.
Also strong recommendations are the Bush Presidential Library on the SMU campus. It is well worth a visit and/or also the Kennedy Museum (6th Floor TX School Book Depository) is really worth a look as well. For those flower lovers, there is the Dallas Arboretum on Hwy 78 in Garland. You might want to just grab a sweet siesta and prepare the evening of fun, food and drink at our house. I am doing briskets and might get some ribs and chicken as well. I've been told I make a pretty fair pot of pinto beans. For those closely, we could use some of the usual "sides" i.e. potato salad, Cole slaw, desserts. There is no registration fee for the reunion altho' we've had kind offers to contribute. You'll be responsible only for your own transportation and accommodation.
Might not hurt to confirm to me if you are coming. I know things break down at the last minute and we'll understand. Also we will take you at the last minute unannounced. Liz and I are looking to having any and all. Other classes besides 1958 are welcome as well as Permian and Ector folks.
Warm regards,
Richard and Liz Porter
973/722-0733 Res
214/693-7767 Cell
---
OHS 60th Reunion Oct 5-6, 2018
(update from Richard Porter, July 29 at 4:53 PM)
OHS Reunion: Besides the Hampton Inn, Rockwall has a LaQuinta for $85. It's next door to the mega Lake Pointe Church. Also there is a Hilton on the Harbor. The Hampton is a little expensive as I see it. I will call them tomorrow to see if they can give us a break. Usually you need to guarantee a certain number of rooms and I'm not sure we can do that. I will call however and let everyone know. I'd love to have everyone come in on Friday afternoon. We are going to a "Sports Bar" that I don't think even serves any hard stuff and it's not noisy. After that we will go our house for a visit. If you can come only on Sat, that will be ok and if find at the last minute you can come, please do so. This is going to be a pretty informal thing.
On Sat our house is open all day for visiting, coming and going for those who don't plan any outings in the Metroplex. Sat night is for our traditional Texas brisket BBQ dinner. Anyone who would like to come over for coffee and rolls for a good by is most welcome. Stay tuned.
---
OHS 1958 "60th" Reunion
(Original Information from Richard Porter, 7-20-18)
"This reunion will be at our home in Rockwall, TX, at 1435 Meadows Dr., zip 75087, tele (972) 722-0733 on Fri and Sat Oct 5-6, 2018"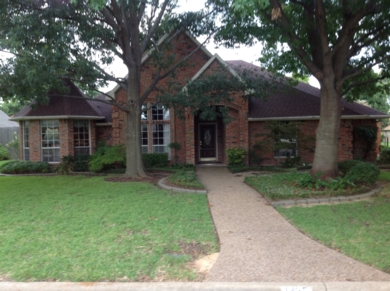 "If anyone want to come only on Sat, we will be here watching football and visiting. BBQ will be around 6pm and further visiting as long as anyone wishes. On Friday we are getting together at our house 4-5pm and then going over to a local popular "pub" for dinner. The food is very good and reasonable. Dutch treat. I'll have them set up a long table. All who wish can come over to our house that night for dessert and visiting also.
I recommend the Rockwall Hampton Inn. Rates are reasonable and easy to get to our house located in the "Shores" golf club development (no gate to pass thru') in north Rockwall. We will have football, food and music (not too loud tho').
Call me or Liz with any questions. Please let me know if you will try to come. We realize that many can't promise but I'd like to have a count of those who will TRY to make it. There is no reunion "fee". An anonymous donor is providing the food and drink. We could use some desserts, Cole slaw, potato salads and crudités."
---
To Access Reunion Photos from Previous Reunions
Click this Link => REUNION
---
Odessa High School 1958 & 1959
This "IS" and Will Always Be a "FREE" Web Site!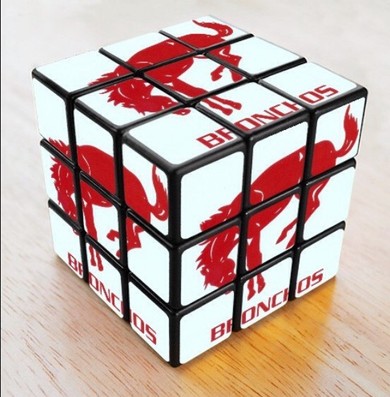 ---
---
TO ACCESS OTHER
"ODESSA HIGH SCHOOL" SITES:
CLICK ==> Facebook OHS 1958 Group
CLICK ==> Facebook OHS 1959 Group
CLICK ==> OHS 1959 Website
CLICK ==>OHS 1959 Classmate Directory
---
Odessa High School
BRONCHOS
September Birthdays
---
---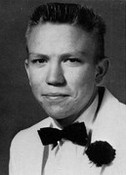 Jack Gilbert 9-1
---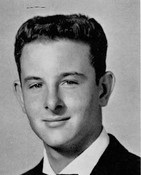 George Hollis 9-3
---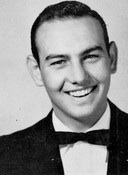 Joe Willis 9-5
---
Lee Wain Pursley 9-7
---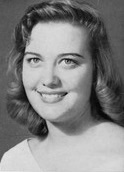 Patricia Shortes Doyal 9-9
---
Ida Sue Vaden Horn 9-16
---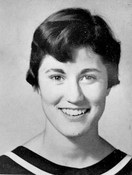 Betty Jo Shacklett Gerig 9-19
---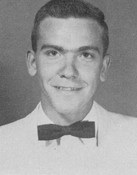 George Stallings 9-20
---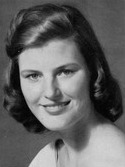 Dorothy Ritchey Witt 9-22
---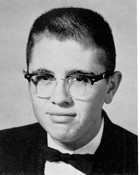 C. J. "Pete" Peters 9-23
---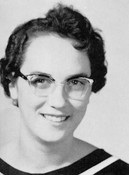 Delores Coker Robertson 9-24
---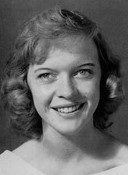 Gwen Daniel Goodpasture 9-25
---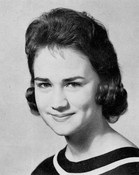 Freddie Langston Thorpe 9-25
---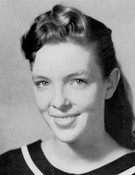 Ida Gwen Braly Tyson Blankenship 9-27
---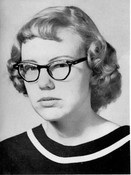 Carla Jean Gaskill Waddell 9-29
---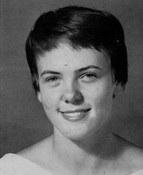 Jane Murrell Hext 9-30
---
---
---
---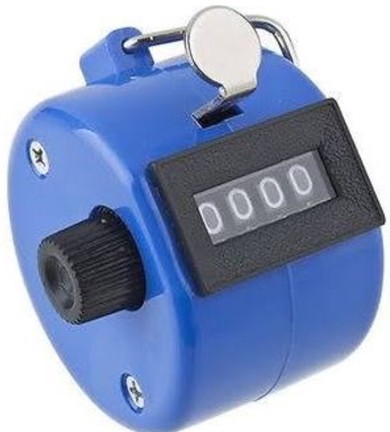 "There have been 220,057 visitors to OHS Class of 1958 & 1959 website since it was launched on 3/31/2009"
---
---
Life Lessons from Football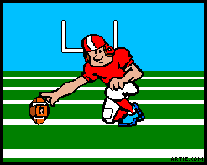 #1 'Football is only a game. Spiritual things are Eternal. Nevertheless, Beat Texas' - Seen on a church sign in Arkansas prior to the 1969 game.
#2. 'The man who complains about the way the ball bounces is likely to be the one who dropped it.' - Lou Holtz / Arkansas
#3. 'When you win, nothing hurts.' - Joe Namath/ Alabama/ NY Jets
#4.. 'Motivation is simple. You eliminate those who are not motivated.' - Lou Holtz / Arkansas
#5. 'A school without football is in danger of deteriorating into a medieval study hall.' - Frank Leahy / Notre Dame
#6.. 'I don't expect to win enough games to be put on NCAA probation. I just want to win enough to warrant an investigation.' - Bob Devaney / Nebraska
#7. 'You can learn more character on the two-yard line than anywhere else in life.' - Paul Dietzel / LSU
#8. 'It's kind of hard to rally around a math class.' - Bear Bryant / Alabama
#9. 'I make my practices real hard because if a player is a quitter, I want him to quit in practice, not in a game.' - Bear Bryant / Alabama
#10. 'There's one sure way to stop us from scoring---give us the ball near the goal line.' - Matty Bell / SMU
#11. 'Lads, you're not to miss practice unless your parents died or you died.' - Frank Leahy / Notre Dame
#12. 'I never graduated from Iowa , but I was there for two terms - Truman's and Eisenhower's.' - Alex Karras / Iowa / Detroit Lions
#13. 'My advice to defensive players: Take the shortest route to the ball and arrive in a bad humor.' -Bowden Wyatt / Tennessee
#14. 'I could have been a Rhodes Scholar, except for my grades.' - Duffy Daugherty / Michigan State
#15. 'Always remember...Goliath was a 40 point favorite over David.' - Shug Jordan / Auburn
#16. 'They cut us up like boarding house pie. And that's real small pieces.' - Darrell Royal / Texas
#17 'Show me a good and gracious loser, and I'll show you a failure.' - Knute Rockne / Notre Dame
#18.. 'They whipped us like a tied up goat.' - Spike Dykes / Texas Tech
#19. "I asked Darrell Royal, the coach of the Texas Longhorns, why he didn't recruit me and he said: 'Well, Walt, we took a look at you and you weren't any good" Walt Garrison/Oklahoma State /Dallas Cowboys
#20. 'Son, you've got a good engine, but your hands aren't on the steering wheel.' - Bobby Bowden / Florida State
#21. 'Football is not a contact sport - it is a collision sport. Dancing is a contact sport.' - Duffy Daugherty / Michigan State
#22. After USC lost 51-0 to Notre Dame, his postgame message to his team: 'All those who need showers, take them.' - John McKay / USC
#23. 'If lessons are learned in defeat, our team is getting a great education.' - Murray Warmath / Minnesota
#24. 'The only qualifications for a lineman is to be big and dumb. To be a back, you only have to be dumb.' - Knute Rockne / Notre Dame
#25. 'Oh, we played about like three tons of buzzard puke this afternoon.' - Spike Dykes / Texas Tech
#26. 'It isn't necessary to see a good tackle. You can hear it.' - Knute Rockne / Notre Dame
#27. 'We live one day at a time and scratch where it itches....' - Darrell Royal / Texas
#28. 'We didn't tackle well today but we made up for it by not blocking..' - Wilson Matthews / Little Rock Central High School
#29. 'Three things can happen when you throw the ball, and two of them are bad.' - Darrell Royal / University of Texas
#30. 'I've found that prayers work best when you have big players.' - Knute Rockne / Notre Dame
#31. 'Gentlemen, it is better to have died a small boy than to fumble this football.' - John Heisman (re: Heisman Trophy)
#32 DALLAS FANS HAVE NO IDEA THAT 50% OF THE TEAMS LOSE EVERY WEEK - CLH
---
BEAUTIFUL LADIES AT
OHS 1958 30TH REUNION
IN 1988.
(Photo from Richard Porter)
Front_Row: Linda Sides, Vera Heard.
2nd_Row: Anita Greene, Myrna Phillips, Sally White, Netha Scott, Linda Parker, Anita Cook, Susan Hardwick.
3rd_Row: Jerry Sizemore, Nelda Craig, Pat Clover, Jo Ann Medford, Virgie Lou Smith, Suellis Smith, Rosemary Webb, Ardis Griffin, Gwon Langford, JoBeth Ford, Marlene Rogers, Lou Ann Gray, Judy Clement.
---
REMEMBER THESE FROM 1958?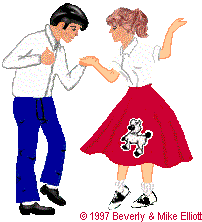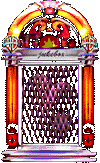 (click to view ==> "Do You Remember...?"
---

A Video Trip Down 1950s Memory Lane
click this link =>. Memory Lane
---
---
VISIT BACK TO THE MEMORIES OF THE 1950s
(from George Hollis)
Click on title above to access more photos
https://www.flickr.com/photos/blast_of_the_past/page1/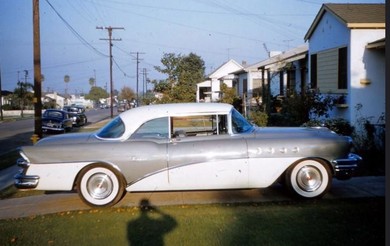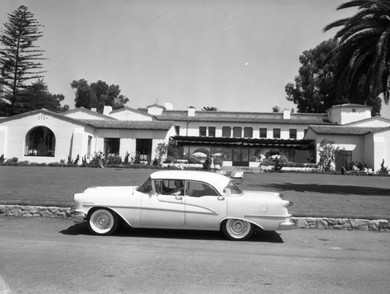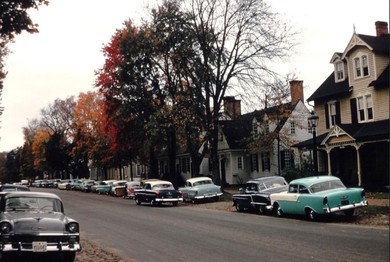 ---
(Link provided courtesy of George Hollis)
Click on Title above to Access
---
(Link provided courtesy of George Hollis)
Click on Title above to Access
---
(Link provided courtesy of George Hollis
Click on Title above to Access
---
Click on Title above to Access
---
---